Werewolf Book Review: The Wanted Alpha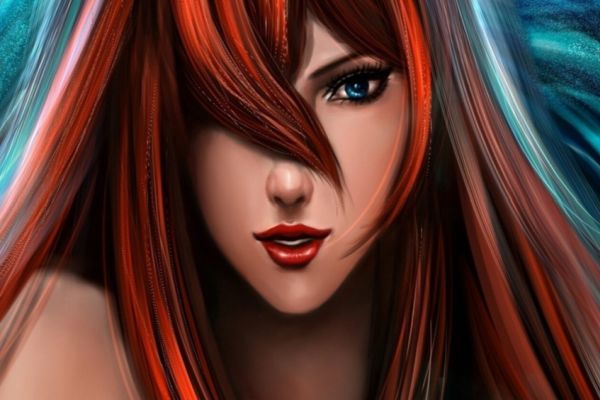 The author of The Wanted Alpha Unwise Owl, has made this book part of The rogue Beginnings series. Each book of the series depicts another story, but they are somehow intertwined.
You can read all the books or you can read just one, they were created as stand-alone books, so you don't miss out on anything in your favorite story if you don't carry on reading the following novels.
I guess it would be a bummer to stop reading, since you will miss out on incredible other storylines, including one that will knock you off your feet. I won't say anything more about The Alpha's Fight, no spoilers for you today. You'll just have to read to find out on your own.
The Wanted Alpha April and Ethan will welcome you into a world filled with suspense, friends and enemies, love and hate, and even hope and despair. Don't worry though, you will fully be compensated for some of the heartaches with some hot scenes, that will make your head spin and your heart race.
Discover new content on-the-go with Wehear
Part 1: Main Story of The Wanted Alpha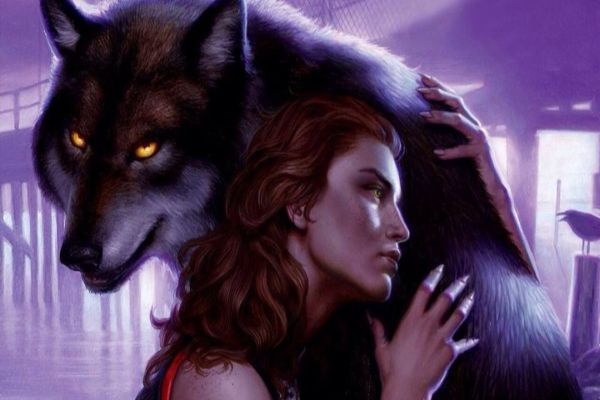 April is a twenty-one-year-old she werewolf, whose pack has been viciously murdered when she was only six years old, along with her parents, Alpha Henry Brooker and Luna Emma Brooker of the White Leaf Pack.
Ever since, she has been hiding from her pack's predator, Alpha Nicholas Firth, who wanted her as a chosen mate for his son, Hunter. Alpha Nicholas only wanted to use April as a purebred Alpha breeder and as a symbol of power and status for his pack.
He manages to capture her and keep her hostage for five years until April escapes. Frightened that she could be found again, she is constantly moving from one place to another and keeping her identity a secret. Unfortunately, she knows that, if Alpha Nicholas finds out about her whereabouts, everyone would be in danger.
Famished, one day she crosses the borders of a pack when trying to catch a rabbit and is captured by the pack's werewolves. To her surprise, she finds out that the Moon Goddess paired her up with Ethan, the Alpha of the Pack. As soon as he feels the mate bond, he is enraged for being paired up with a rogue and even attacks April, bruising her neck.
There are many obstacles ahead, many skeletons in the closet, for both April and Ethan that could make their bond stronger or break them even further. Ethan has a second chance with April, as he previously had another mate, also a rogue but for April, it is finally the opportunity to have someone she can trust and a place to call home.
I have to admit that, unlike other werewolves' stories, The Wanted Alpha has a deeper level of appeal. It lures you into a fantasy world that traps you inside. The cathartic feel is there, even a rollercoaster of emotions that will fill you up with adrenaline to the point that you will feel high.
Part 2: Main Characters of The Wanted Alpha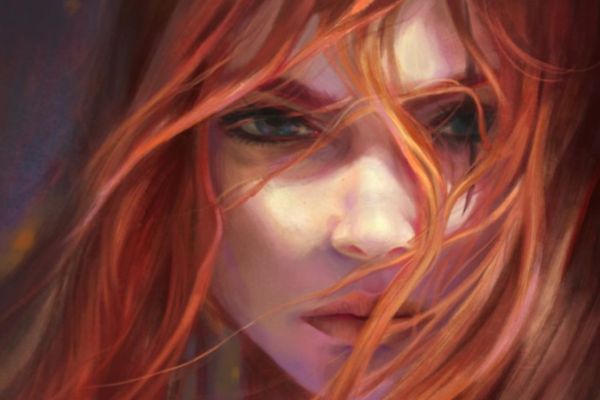 April Brooker
April Brooker is a beautiful young girl, with a round, heart-shaped face and straight nose. Her hair is blood red and her eyes are blue. Above all, she is a purebred Alpha. This makes her a target for Alpha Nicholas Firth of Monkshood Moon Pack. He is the villain in her story.
Alpha Nicholas has her pack murdered when she is six years old, to take her as a chosen mate for his son, Hunter. April runs away and gets to Red shield Pack where she lives in the orphanage for a while until Alpha Nicholas finds out about her whereabouts and burns the place down.
In consequence, April becomes a rogue, fearing that, if she settled down, everyone she cared for will be hurt again. Trapped by Ethan's pack, she tries to hide her identity to protect the werewolves but they interpret her lack of words as admitting to being an outlaw.
In The Wanted Alpha novel April discovers that her mate is nonother than Ethan, the Alpha of the pack who captured her. Their first encounter will leave April heartbroken since Ethan is disgusted with the idea of being mated to a rogue.
April doesn't start her journey as weak and becomes strong throughout the story. She is fierce and powerful from the very beginning. She gets her wolf at only six years old, manages to hide her scent by the time she turns twenty-one and is very independent.
She will need to let her guard down a little so that Ethan can see who she is and finally start trusting her.
Ethan
Ethan is a handsome Alpha werewolf, with black hair and brown eyes. He is tall and dominant, the perfect masculine prototype. He runs his pack with great authority, having everyone respect him.
When Ethan discovers that the Moon Goddess paired him up with April, a rogue werewolf, he was infuriated. He surely made a great first impression by grabbing April by her throat and telling her not to touch him ever again.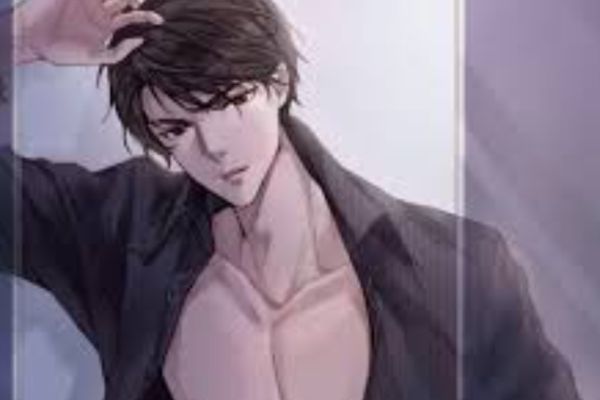 April is Ethan's second chance from the Moon Goddess, as he had previously had another mate, also a rogue, who died two years prior. Ethan also lost his father that year, which made him a bitter man. He despises rogues, for what his mate had done to him, so April will have a really hard time trying to gain his trust.
Ethan and April's love story is like no other story, they are both afraid of becoming too close to one another, but when they finally do, sparks will fly everywhere.
Alpha Nicholas Firth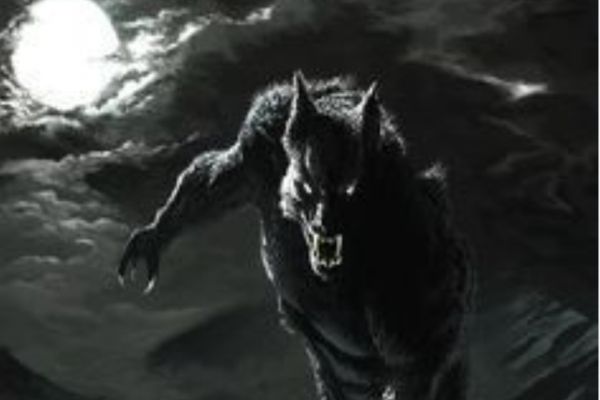 Alpha Nicholas Firth is the Alpha of the Monkshood Moon Pack. He lusts after power and status and believes that Alpha April Brooker will bring those into his pack. He comes up with a plan to make April a chosen mate for his son Hunter and have her breed pure Alpha blood offspring.
When April is only six years old, Alpha Nicholas murders her entire pack trying to capture her, but Luna Emma Brooker manages to help her daughter get away in time. Later on, when she is twelve years old, he burns down the orphanage where April is and gets her. After being kept prisoner for five years, our protagonist flees and becomes a rogue.
Alpha Nicholas only thinks about the pack's potential and reputation, punishing everyone who doesn't follow his rules and conduct. He has a particular problem with those whose behavior doesn't follow the normal pattern. To his surprise, his son, Hunter, is acting outside of the Alpha's normal behavior, which will make him very frustrated and angry.
All this surprise storyline can be followed in The Alpha's Fight. You will be intrigued, interested, and maybe even empathetic with Hunter. It is a work in progress, but definitely worth following.
Discover new content on-the-go with Wehear
Part 3: Meet the Unwise Owl -Author of The Wanted Alpha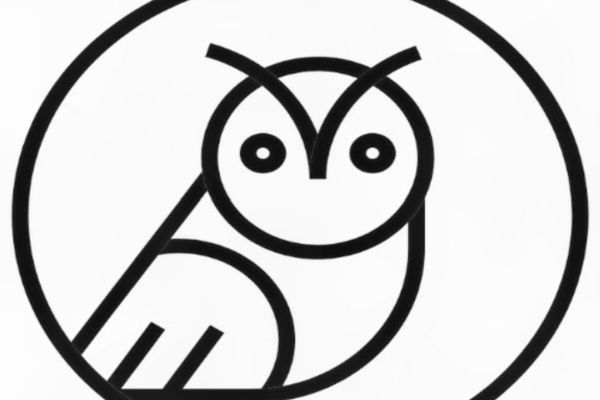 The Wanted Alpha The Rogue Beginnings Series author is someone you should keep an eye on. The Unwise Owl's approach in each of her books is different, it is catchy and it makes you drool for more.
But first things first. Let's meet the Unwise Owl. She is the author of The Rogue Beginnings stories, books that can either be read as series or individually, as were all created as stand-alone books, with different narratives and different main characters.
The stories do interconnect with one another, but this doesn't affect the narrative whatsoever. On the contrary, it will bring you further details about your favorite story.
The way that the Unwise Owl describes the events happening in her books truly makes her an artist. If I were given the chance to live in a werewolf fantasy world, I would choose hers. She portrayed perfectly every single detail of her world.
One of her assets, in my opinion, is the way she uses one character to tease another. She manages to tease us, her readers. As her characters, we go through a lot of emotions throughout the storyline.
I have to admit, there were many times when I got my hopes up and rooted for love to happen, only to get teased. Again. But, since patience is the key to everything, you just wait. I promise you it will be worth it.
The Unwise Owl has a strong online presence. You can follow her updates on her Facebook page, her group Owlie's Nest, Twitter, and Dreame. She constantly makes updates, keeping her readers interested and satisfied with new chapters.
The Rogue Alpha's Return, The Wanted Alpha, His Mute Alpha, and Accepting My Twin Mates need to be put on your reading list, along with The Alpha's Fight. I assure you that the stories will get under your skin from the first page.
Part 4: The Wanted Alpha Review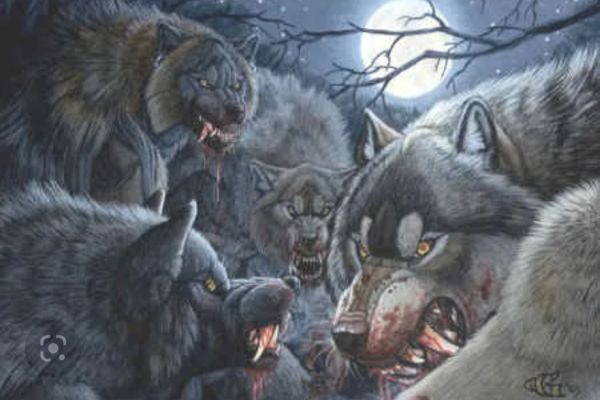 April is a rogue werewolf wanted for her Alpha status. She doesn't trust anyone, she is strong, witty, compassionate, and a true fighter. Ethan is the pack's Alpha. He doesn't trust rogues, he is also strong, independent, and devoted to his pack.
If they are so much alike, will their love story even work? This is the question that ran through my mind when starting to read the book. By the time I reached The Wanted Alpha chapter 5, my interest in the book increased even further.
No wonder the novel has such high popularity since the Unwise Owl has created characters and a storyline very different from what I've seen and read before.
We meet a hot, sexy but bitter Alpha, who wants to reject his second chance from the Moon Goddess and a beautiful werewolf who is afraid of opening her heart and plans to escape, the first chance she gets.
The Wanted Alpha is a top werewolf book, five out of five starts. The narrative is so elegantly displayed for us, with such care for details, it is surely mesmerizing.
It is one of those books that you will want to recommend to all werewolf book lovers and you should. I know I have!
Discover new content on-the-go with Wehear