Werewolf Book Review: Her Forbidden Alpha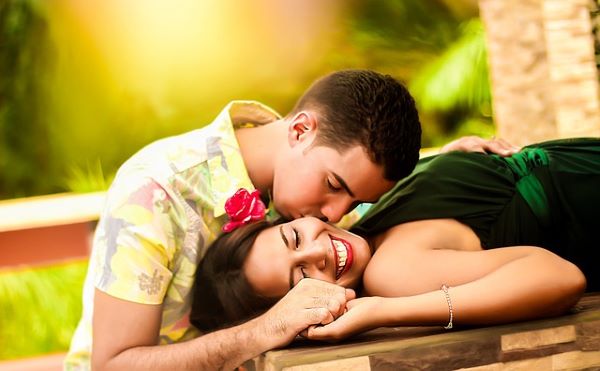 Her Forbidden Alpha tells a story about an 18-year-old werewolf Scarlett "Red" Malone who lives in a small town that is suitable for her family's small-sized pack. In Her Forbidden Alpha stories, the Moon Goddess blesses her, so she becomes the rare alpha she-wolf.
Her Forbidden Alpha also involves a romance story between Scarlett (or "Red", as some of the characters refer her to) and Elijah Westwood, her playboy alpha stepbrother. Elijah even dares to divorce Fiona, the strongest Luna candidate for him, and fights with another alpha in one of the Her Forbidden Alpha chapters.
There are lots of twisted yet alluring romance scenes in the Her Forbidden Alpha novel. Moonlight Muse, the author of Her Forbidden Alpha, pictures Elijah's protection of his beloved Scarlett and gradually opens up Scarlett's vulnerability underneath her strong physical and healing factor ability.
Plus, the author mentions the pack and family names in detail so that we can get to know the werewolf world vividly. Overall, I strongly recommend this book!
Read Her Forbidden Alpha Now!
Part 1: Meet The Characters Of Her Forbidden Alpha
Scarlett "Red" Malone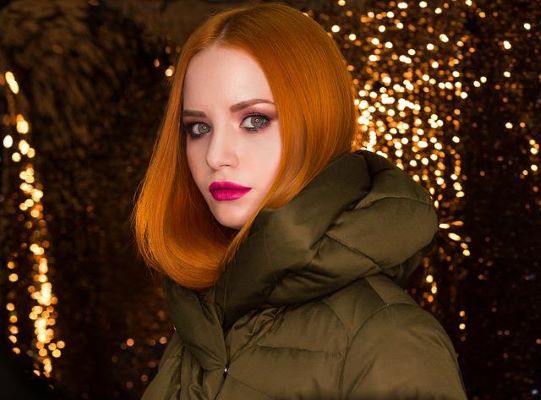 Scarlett Malone (a.k.a "Red"), the main female cast of Her Forbidden Alpha, receives a tremendous blessing from the Moon Goddess that she becomes the first grey alpha she-wolf ever in her pack, the Blood Moon Pack. Scarlett's family includes her stepfather, mother, sister, and stepbrother.
As the first female alpha in her pack, Scarlett consistently shows great physical strength. She is also superb in the healing factor skill. Even her personality screams an alpha woman, which is feisty, headstrong, and not afraid of calling out to people and asking for something she deserves.
Elijah Westwood should be Scarlett's stepbrother. However, as the chapters unfold, Scarlett begins to fall in love with her alpha stepbrother.
Elijah Westwood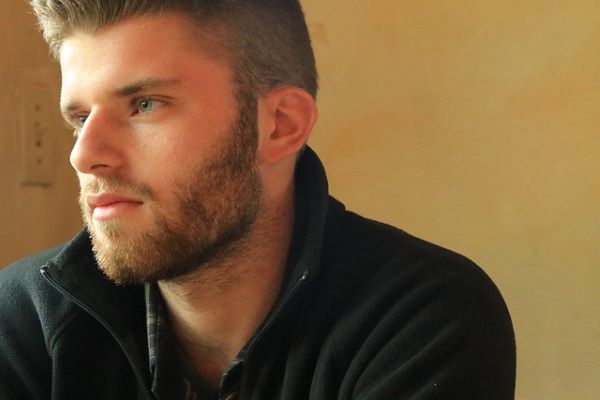 Speaking of the family in Her Forbidden Alpha, Elijah should be Scarlett's stepbrother in the Blood Moon Pack. He is also the future alpha of the pack. As the future alpha in the pack, Elijah has many things that other werewolf desire: Handsome, protective, and hardworking.
At first, Scarlett falls in love with Elijah's piercing blue eyes, chocolate brown locks, and natural streaks on his hair. Elijah starts to show his protective side when he protects Red (his nickname for Scarlett) from Cade, another alpha who tries to make chaos over their meetings at McDonald's.
Scarlett's hurting is the last thing that Elijah wants. In addition, Elijah loves to spend his time training his abilities. I guess this part shows his hardworking side.
Fiona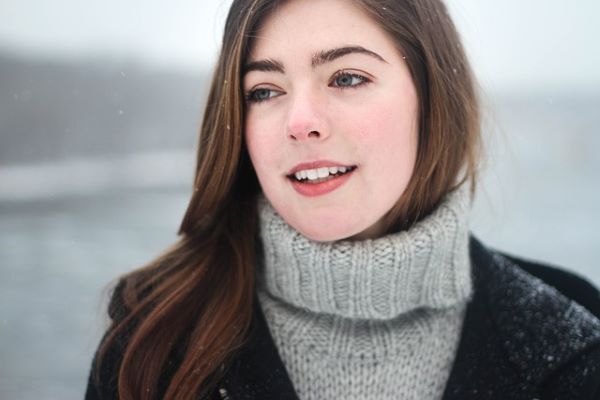 Fiona should be Elijah's mate instead of Scarlett. As the strongest potential mate in Her Forbidden Alpha story, she possesses every ideal Luna characteristic, which includes being soft-hearted, kind, and submissive.
Fiona also knows to use her femininity so well. She can flirt so professionally with Elijah, and she knows to pull in the most alluring leggings and other clothing styles. It's no wonder that Elijah gets attracted to her at first before he considers giving his stepsister a chance.
When I read Her Forbidden Alpha, I get the impression that Fiona is a typical feeling-type woman. She will go for miles to make sure she satisfies the guy she loves, instead of working hard to please herself.
She is a sensitive soul, unlike the fiery Scarlett. Too bad, she can't win Elijah's heart.
Part 2: Story About Her Forbidden Alpha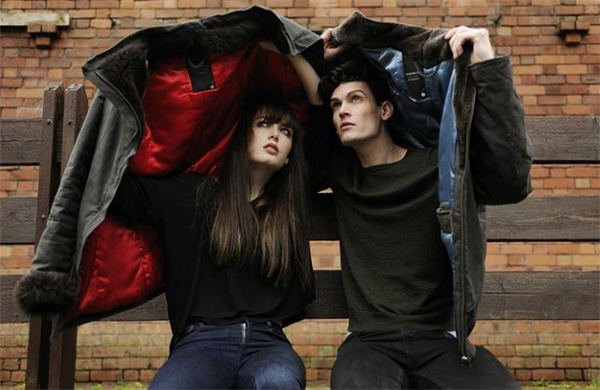 The story of Her Forbidden Alpha begins by telling the family story of Scarlett Malone. Scarlett lives in a small town that Jackson, her alpha stepdad, owns. There, she lives with her alpha stepfather, mother (Jessica), sister (Indigo or "Indy"), and stepbrother (Elijah Westwood).
The Blood Moon Pack in Her Forbidden Alpha only has around 500 werewolves. So, we consider the pack small. Plus, the Moon Goddess has blessed the 18-year-old Scarlett until she becomes the first alpha she-wolf in the Blood Moon Pack. Having had such blessings, Scarlett becomes one of the bravest and the most fearsome she-wolf in Blood Moon Pack.
Who knows that this headstrong and feisty young lady is in love with Elijah Westwood, her fellow alpha stepbrother?
Elijah is so protective of Scarlett and calls her "Red". The first date we see in the novel is the casual McDonald's date. There, Elijah roars this statement to Cade, another alpha who interferes with the date:
"Whatever his reasons, try to attack or reach out to her one more time and I will take it as a personal attack. You don't want to get on the wrong side of future alpha Elijah Westwood of the Blood Moon Pack. We're ready to fight!" (Chapter "An Unexpected Visitor")
Elijah doesn't care even if he has dated the more feminine-looking Fiona. His heart is forever Scarlett's and so does his stepsister and (future) lover!
Scarlett's stomach always feels full of butterflies when Elijah is being lovey-dovey with Fiona. Even though Elijah has dated Fiona, his mind can never stop thinking about Scarlett, which leads him to break up with Fiona without any regrets.
Read Her Forbidden Alpha Now!
Part 3: Meet The Author Of Her Forbidden Alpha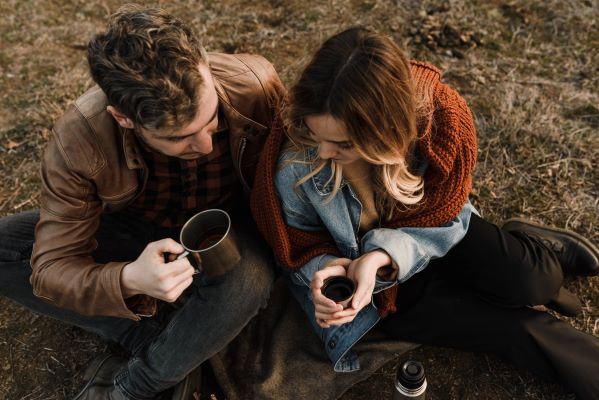 Moonlight Muse, the author behind the Her Forbidden Alpha book, seems to have a knack for werewolves. We can see it from the author's pen name which includes Moonlight, a classic symbol for werewolves' power sources.
When we read the novel, we'll see that Moonlight Muse can be an advocate for empowering women. Unlike any other novel with a damsel in distress as the main heroine, Moonlight Muse has made Scarlett, the main female cast of Her Forbidden Alpha, a real heroine who is not afraid to speak up and stand up for herself.
I love the way Moonlight Muse pictures the vulnerability of such a strong and independent woman. Some middle-paged chapters show us that a woman like Scarlett opens up selectively to people, which is a great thing for us in real-life settings.
Moonlight Muse may be a new author in Dreame because the author only writes two book series, including Her Forbidden Alpha. However, we know that this author passionately defends women's rights since the independent woman theme is present in the author's other novel as well as this novel.
I would look forward to more writings from Moonlight Muse after reading this novel. After all, this novel is so enjoyable!!