Werewolf Book Review: Sinful Mates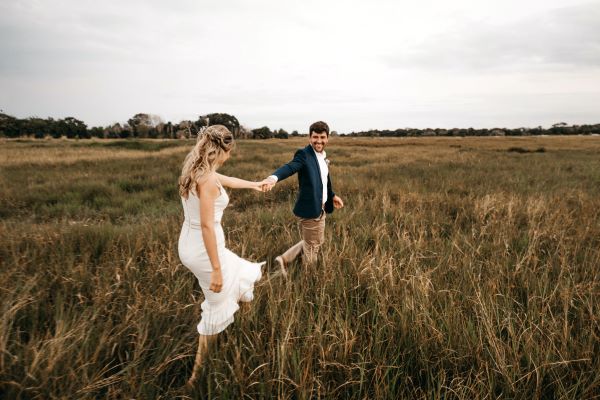 Sinful Mates tells us a story about Imogen, a young secretary who has bad luck living inside her car after failing to pay the mortgage costs. While she struggles with her mom's medical expenses, she works in a tech company for two bosses, Theo Madden and Tobias Kane, who turns out to be her mates in the Sinful Mates chapter.
Everything was normal until Imogen discovered she doesn't belong in her boss's world. It is all because Theo and Tobias are a lycan and a vampire. Imogen's adventure with her two mates starts after the death of her mom. The lycan and vampire duo are now doing their best to protect their human mate.
I love the way Jessica Hall explains the relationship dynamic between beings of different worlds. At the same time, the book also preserves the employer (Theo and Tobias) and employee (Imogen) relationship dynamic realistically.
Discover new content on-the-go with Wehear
Part 1: Meet The Characters Of Sinful Mates
Imogen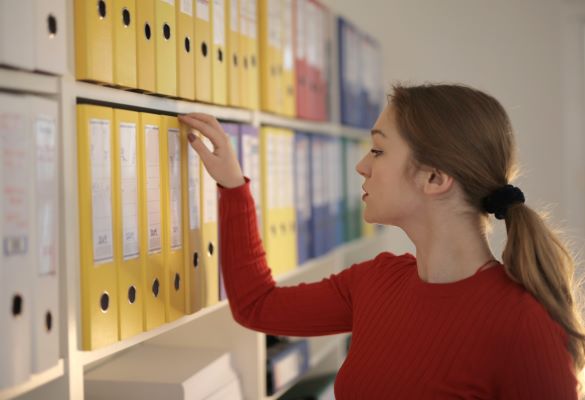 Imogen is the main heroine of Sinful Mates. She used to live with her alcoholic mother before she worked in Kane and Madden Industries, a tech company led by Theo Madden and Tobias Kane, as one of the most loyal secretaries and employees.
Imogen is a strong, independent, hardworking, and loyal secretary to Theo and Tobias, her two bosses. However, as a human, she is clueless about how Theo and Tobias form bonds. She also doesn't get the emotional conditions between her lycan and vampire boss.
Imogen changes a lot after her mom dies. I would say it takes her a long time before she agrees to go on an otherworldly adventure with Theo and Tobias.
Tobias Kane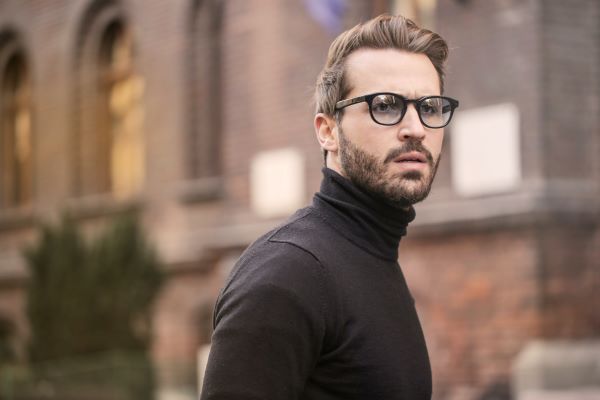 Tobias is the man that comes to our mind when talking about the dominant male role in Sinful Mates. Even though Tobias doesn't talk much, people instantly feel his presence when he's around.
I never read any characters who dare to mess up with Tobias Kane. Even Imogen, the main heroine of Sinful Mates, flusters and always feels cloudy in his presence.
However, Tobias is a caring person. He only doesn't want to show his caring side to the public. At first, he cares for Imogen because Imogen is his secretary. Then, he gradually regards his secretary as someone to protect.
Theo Madden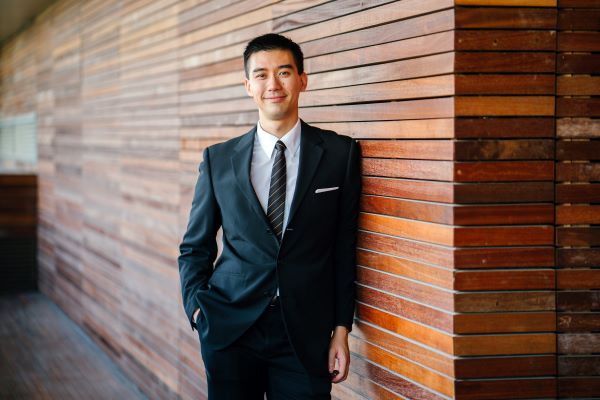 On the outside, Theo looks like the opposite of Tobias. Theo's friendly and caring appearance compliments Tobias' cold and stony persona and both of them become solid teammates.
Nonetheless, Theo doesn't only become a person who obeys Tobias at any cost. Some of the first ten chapters in Sinful Mates have proved that Theo is one of the few people who dare to argue with Tobias. Tobias even appears less intimidating when Theo is around.
Theo cares for Imogen, his secretary, and his mate, and he is not afraid in showing it, even though his love language is different from Tobias.
Part 2: Story About Sinful Mates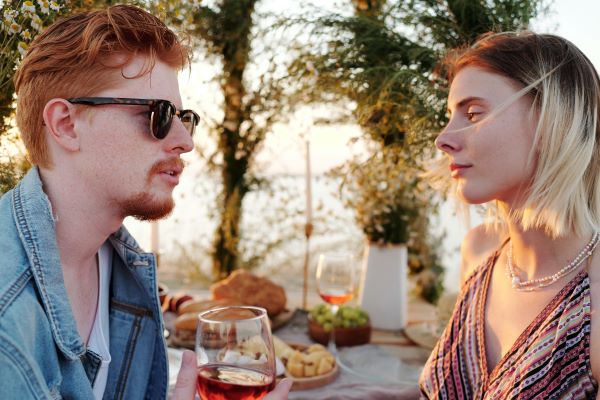 The story about Sinful Mates starts with a flashback of Imogen's early life before she works as a secretary. She barely makes any money while living inside her car and struggling with her mom's medical expenses.
Her living condition makes her never late for work. Theo Madden and Tobias Kane, her bosses, like her so much that they never fire her despite her occasional daydreaming habits. At some point, her two bosses need the Merger documents that are located somewhere on the office's main computer.
When the three deal with the Merger documents, Imogen learns that her mother's condition has worsened because she drives the car in a drunk condition. She can only wait for the decision of the Medical Boards because she and her mother doesn't have medical insurance.
Imogen's personality and behavior change when the health professionals in the hospital declare that her mother has died. At the same time, she also learns that Theo and Tobias are not humans – they are a lycan and a vampire.
Being a human mate to the lycan and the vampire means a new adventure for Imogen in the Sinful Mates book… Regardless of whether she likes it or not, she understands it or not.
Overall, this Sinful Mates novel is thrilling and exciting to read! It's no doubt that Jessica Hall becomes the queen of dark romance that involves otherworldly beings like lycans, vampires, and werewolves.
Discover new content on-the-go with Wehear
Part 3: Meet The Author Of Sinful Mates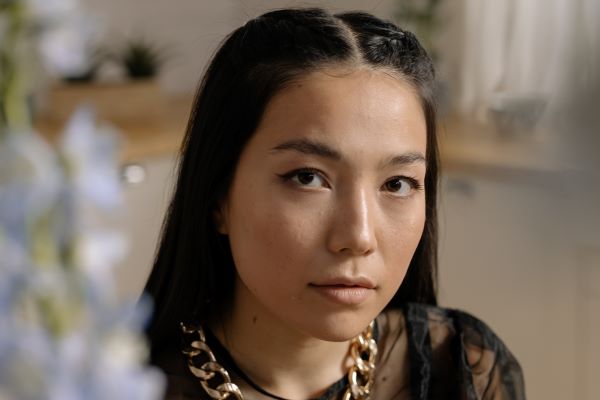 Sinful Mates isn't the only novel that Jessica Hall has created. When I read her book collections , I would say that this woman is the queen of werewolf romance stories.
First of all, werewolves, vampires, lycans, and the like, have always been the central themes of Jessica Hall's stories. In Sinful Mates alone, we can see traces of werewolves in around Chapter 8-Chapter 11. Other Jessica Hall stories include romantic stories between alpha werewolves and female humans and the series (or sequels) about Hybrid Aria.
Jessica Hall loves to picture the main female cast as a person experiencing domestic violence. We can read lots of leading female characters in her book who grow up in toxic family conditions. Many of these female characters even experience worse things than Imogen's alcoholic mother in Sinful Mates.
Jessica Hall's writing style is slow but steady. She defines her genre as romantic erotica, and Sinful Mates is no exception. Nonetheless, the romantic scenes feel so smooth, harmless, and enjoyable, without diminishing the erotica feels that the novels have.
Sinful Mates itself is full of vivid descriptions that show Jessica Hall's proficiency as a writer, especially in the first two chapters (including the prologue).
Part 4: Jessica Hall Book Alternative To Sinful Mates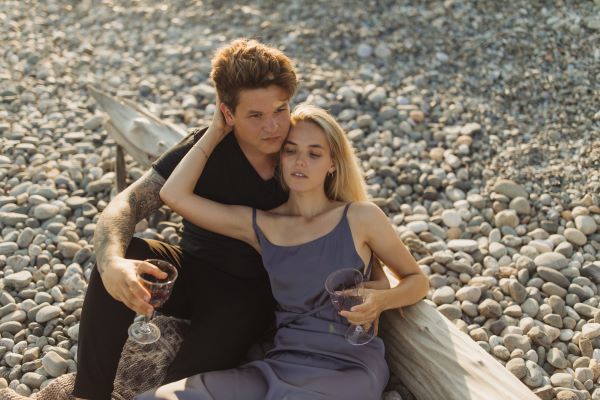 Do you wish to read other Jessica Hall novels that are similar to Sinful Mates? Well, I will recommend My Two Alphas. Tyson and Ace, the twin alpha brothers in My Two Alphas, share similar bonds to the guys in Sinful Mates. Even the main heroine's stepfather is a lycan king, the same species as one of the male characters in Sinful Mates.
My Two Alphas' Summary:
Jessica Hall pictures the families in My Two Alphas more vividly than in Sinful Mates. Tyson and Ace are two alpha werewolf brothers who live harmoniously with their extended wolf pack families. Meanwhile, Lucy, the main heroine, is a hybrid who lives with her abusive parents, the lycan king, and queen who have abandoned her since her childhood.
Lucy has always felt like she's closer to a vampire than a werewolf. On the other hand, she has been close with the twin alpha brothers since her childhood. What's more, Tyson and Ace learn Lucy is their mate on their birthday. We know vampires and werewolves are nemeses, and so, this dynamic is another definition of Sinful Mates.
Discover new content on-the-go with Wehear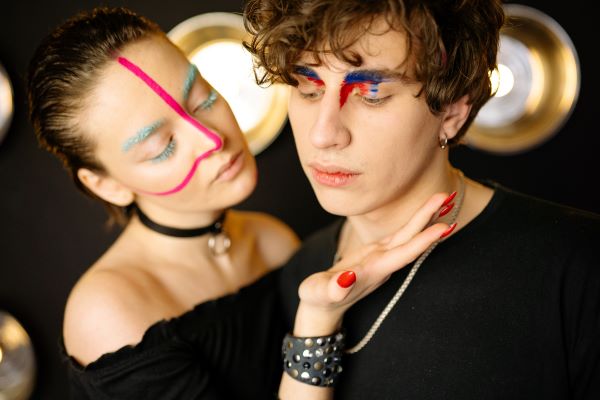 Tyson and Ace always protect Lucy and be on her side wherever and whenever possible. At the same time, Lucy sometimes feels inadequate to be mated with the twin brothers. The twin brothers are the Moon Goddess' direct descendants, while she is just an unwanted child of two lycans.
In this Sinful Mates alternative, we can read the adventure part when the lycan queen tries to get in the ways of Tyson and Ace to go out with Lucy. The more emphasized lycan-werewolf-vampire relationships make it a great alternative to Sinful Mate.
Discover new content on-the-go with Wehear