It Takes Only One Night | Mafia Book Review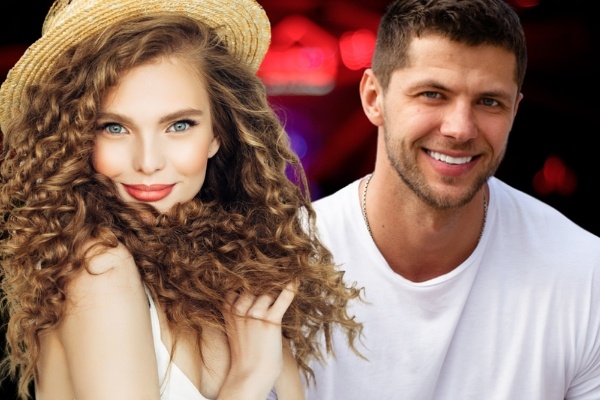 It Takes Only One Night novel follows the story of Anna, who lets herself get lost in the pain as she dances the night away in a club owned by an influential Italian man. One thing led to another, and Anna found herself running away to hide a new secret.
If you just want to read a contemporary romance with no other genre mixed in, then It Only Takes One Night by Marilla Garden is the book for you.
It Takes Only Night is an endearing novel about a touching tale of love, loss, and what it means to love someone truly.
Read It takes only one night Now
Part 1: Main Story of It Takes Only One Night
It takes one glimpse at its blurb to realize that It Takes Only One Night novel will bring its readers to a sizzling hot, spicy adventure. Let this novel be your company if that is what you are looking for.
It Takes Only One Night is a romance novel about a drug lord and a woman with a broken heart who meet each other in a club. Anabella Hudson was dancing her pain away at the thought of losing her brother, Kyle, to cancer. She let herself get lost in the moment.
In the same scene was Cèsar Del Mar, who immediately ordered his men to take Anabella upstairs and to him.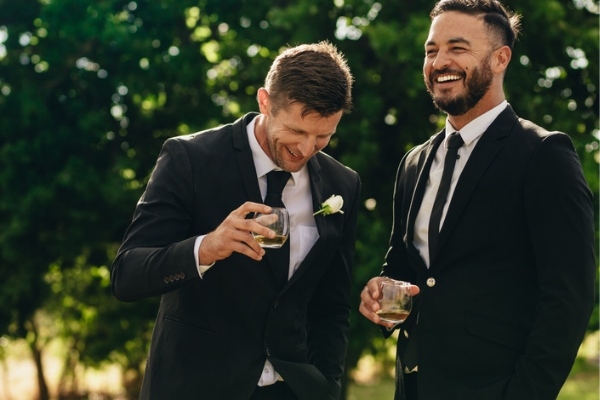 A night of what was supposed to be about forgetting about the pain in It Takes Only One Night by Marilla Garden turned into a rebellious night of heated moments for Anabella. With a powerful and wealthy drug lord, Cèsar, coming into her life, Anna's life will take an unexpected yet hot and wild romance adventure.
What are you waiting for? You're given a chance to witness their love stories and discover more of their not-so-typical relationship here in the It Takes Only One Night novel.
Part 2: Characters in It Takes Only One Night
Let's get to know the characters of It Takes Only One Night and how they impacted the readers.
Anna
Sixteen-year-old Annabella Hudson is supposed to be reviewing for the test in school, but Anna goes to one of New York City's clubs exclusive for the rich with her best friend, Kristen. So much for faking their ages in the It Takes Only One Night novel.
Her blue eyes, baby face, and 5'4 height could flawlessly play the role of pretending to be a nineteen-year-old. Little did she know that meeting Cèsar would change her life forever.
At such a young age, Anna was left with a responsibility she was never prepared for. But she's determined to do everything to protect a family of her own after losing her brother to sickness.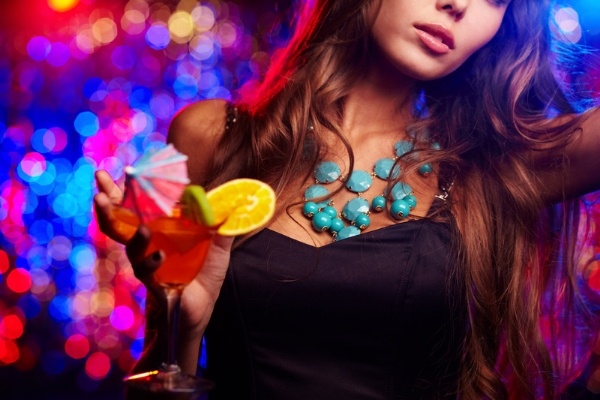 Cèsar
Cèsar Del Mar is the Italian owner of the bar and was in awe to see a new hot girl dancing alone. He was beyond attracted to her and wanted her right then and there. He's a beautiful man, no matter how old he is for Anna. But he didn't know that yet. He learned when it was too late and was so mad that he demanded the two young girls out of his club. He threatened them never to come back, or he'd sue them for false identification. Cèsar was disgusted and horrified that he had sex with a minor.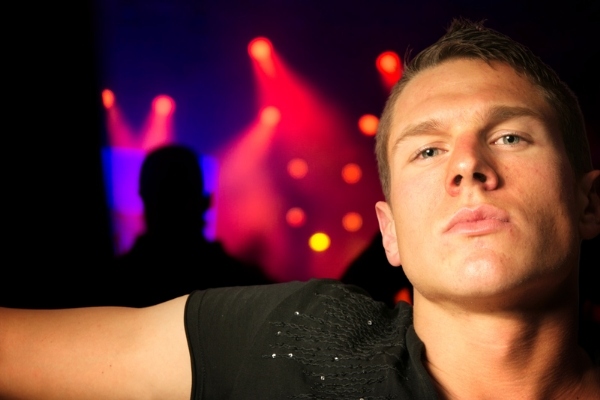 Six weeks later, Anna found herself to be pregnant, and her brother succumbed to his illness. She could not dare to tell anyone.
When Anna came back to ask for money for the abortion, Cèsar wasted no time and gave her what she needed. He ordered his right hand, Mike, to make sure the abortion was successful.
But Anna had a change of heart and had a secret deal with the doctor in the It Takes Only One Night novel.
Part 3: Hot Chapters From It Takes Only One Night
It Takes Only One Night's two of the most intense and exciting novels are here!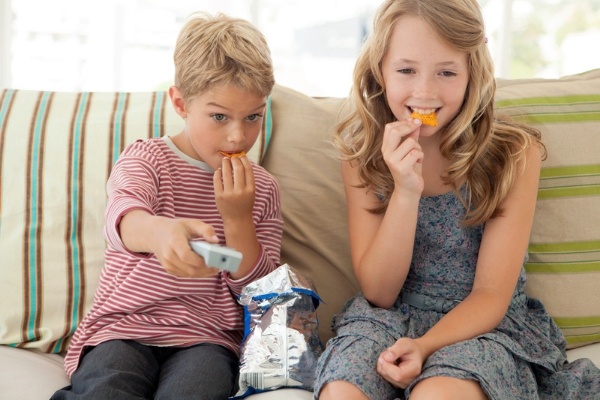 It Takes Only One Night Chapter 8
At the most unexpected time and place in the It Takes Only One Night novel, Anabella met Cèsar at the Alexopoulos. He couldn't keep his eyes off the twins—especially Kyle. Anabella was worried he could see right through their resemblance. Fortunately, Kristen took the kids out of the scene with Doug and Lizzy.
However, at around 11 pm in Kristen's room, Cèsar barged in as she opened the door for him. He threatened her to admit if the twins were his kids. But Kristen stood her ground and shouted at him to ask about it to Anna. Wasted Cèsar stormed off of her room before she dialed Anna's phone.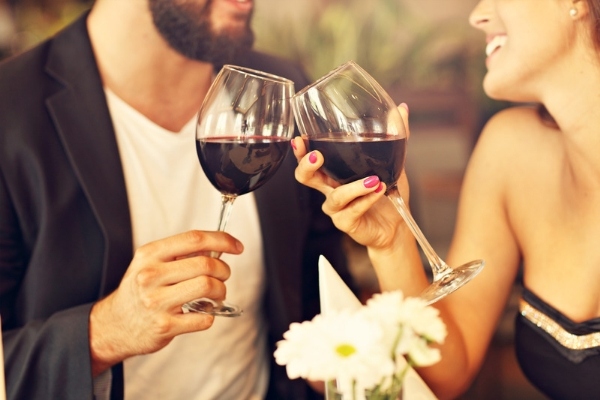 Chapter 8 of It Takes Only One Night continued. At the warning, Annabella was composed to face Cèsar. She kept him from coming inside, and their confrontation started while he was in between the door and the hallway. He demanded the truth from her, all while mentioning the past in the It Takes Only One Night novel.
Amidst the rage, the eight-year-old twins, Lillian and Kyle, came out, asking why their mommy was crying and their dad's whereabouts.
Long story short, Cèsar finally met his kids, who were warm and welcoming to him. It was the start of a heart-warming scene in It Takes Only One Night.
It Takes Only One Night Chapter 9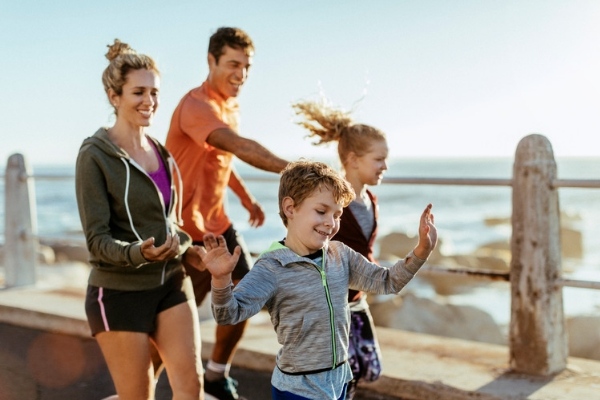 Annabella almost ruins the moment of reunion when she shouts her disagreement with Cèsar's plan to take her and the kids to Italy. But adorable Lillian saves the day, and soon they move to Cèsar's suite to have dinner. Also, for him and Annabella to talk.
In this Chapter in It Takes Only One Night, Annabella is silent on the lift to his floor. She's in awe at how Cèsar tried to get to know his kids, how he was casual about it, and most importantly, how the twins were immediately comfortable with him.
The kids slept in Cèsar's suite. The main characters of It Takes Only One Night talked again. Annabella was growing frustrated with his decision that may change her plan in life and for the twins. Still, she understood that he must do what he got to do as the kids' father.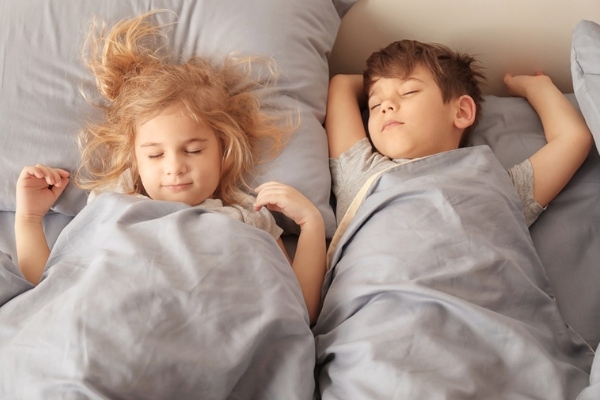 After that night, things changed between them in the It Takes Only One Night, and they both knew they could not be without each other anymore.
It Takes Only One Night has 33 chapters in the app. Having Cèsar find out about his kids as early as Chapter 8 meant lots of fun and exciting moments between him and his kids. And also maybe more hot moments for him and Anna. What do you think?
Find out more once you read It Takes Only One Night now!
Part 4: The Author Of It Takes Only One Night – Marilla Garden
Marilla Garden, also Marii, is the author of many great books in the Dreame app, like Just Pretend, Billionaire Wildflower, Trapped with the Devil, and Captured by Leo. Readers couldn't get enough of It Takes Only One Night because of the exciting plot and engaging characters.
If you want to join readers who are going crazy with her stories, go and follow her to join the 400+ followers of It Takes Only One Night novel on Dreame!
Marilla does a fantastic job at making sure that her characters in It Takes Only One Night are well-developed, have depth, and show growth throughout their story. Cèsar and Anna's story is interesting, and their struggles make readers root for them throughout the book.
Part 5: Evaluation of It Takes Only One Night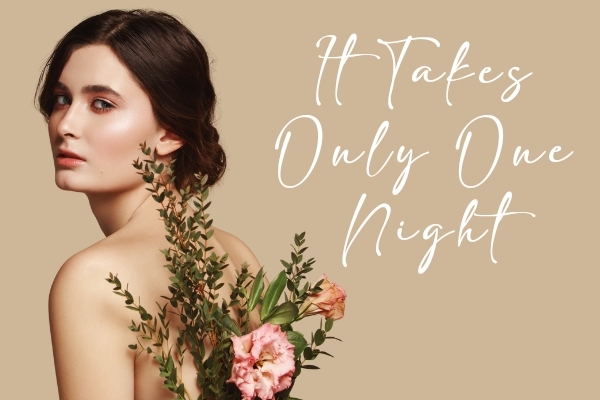 Grab a glass of wine and cozy up because this hot novel, It Takes Only One Night, will warm your heart as you fall in love with the characters.
Thousands of readers highly recommend It Takes Only One Night. Let Cèsar, and Anna introduce you to a world you wished you had known sooner. It's 10 out if 10!
And after daring to read this fantastic novel, what are the hottest chapters you've read? Share your favorites from It Takes Only One Night with us in the comments!
Read It takes only one night Now