Hot Chapters From The Half Blood Luna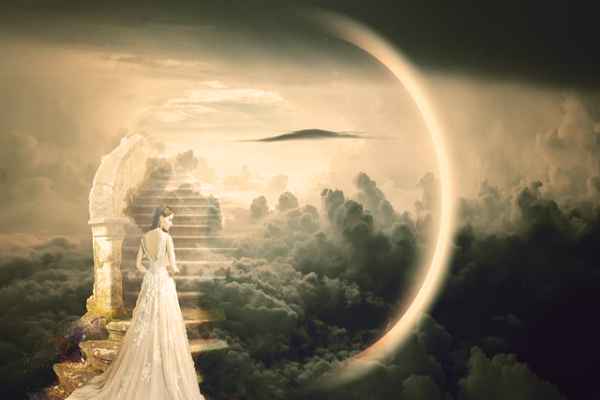 Werewolf romance with external conflicts such as the toxic pack system is always an interesting read. The Half Blood Luna is a popular novel that tells the journey of an abused omega wolf who fought her way out from the darkness to freedom.
This book comes with a disclaimer that the storyline isn't for the faint of heart. But novels with a storyline like this of The Half Blood Luna are intriguing though it comes with a heavy theme. Also, stories about abused mates capture the interest of the readers perhaps because this reflects the reality of our society.
The pack system in The Half Blood Luna shows the toxicity in the pack hierarchy and somehow this resonates with real inequality in our social status.
Discover new content on-the-go with Wehear
Why Read The Half Blood Luna?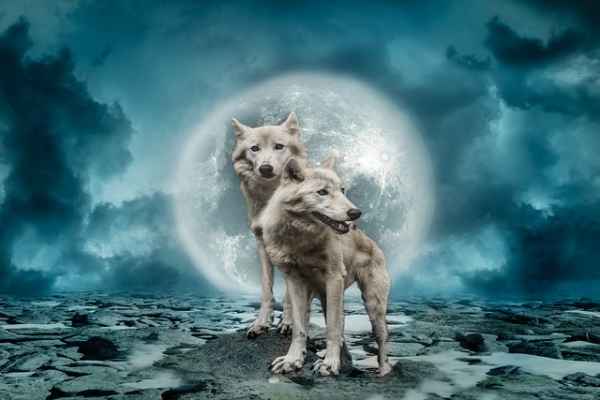 The Half Blood Luna is centered on the romance story between an alpha and an Omega. Life is hard for Ella. I couldn't imagine how a seventeen-year-old girl went through such a struggle like becoming an orphan, unloved by her father, living her whole life as a lowly servant, and on top of that being constantly abused by their pack's alpha.
Ella of The Half Blood Luna was a perfect picture of a damsel in distress who had no way out from her deadly dungeon unless a prince came in her way and saved her from there. But the problem is, she's too traumatized to identify what help looks like. The Half Blood Luna is painful and I would say violent in the beginning chapters, yet this is the reason why it is catchy.
Some readers like violent fiction because it doesn't just intrigue us, or place us on the edge of our seats, yet it depicts what is moral and not, and through this, we become more aware of what is an acceptable social norm and what is not.
The politics concerning the pack system in werewolf stories, the love, and the tragedies involved, is a depiction of our frail humanity. These are the reasons why I love reading werewolf stories like The Half Blood Luna.
Part 1: Plot Summary Of The Half Blood Luna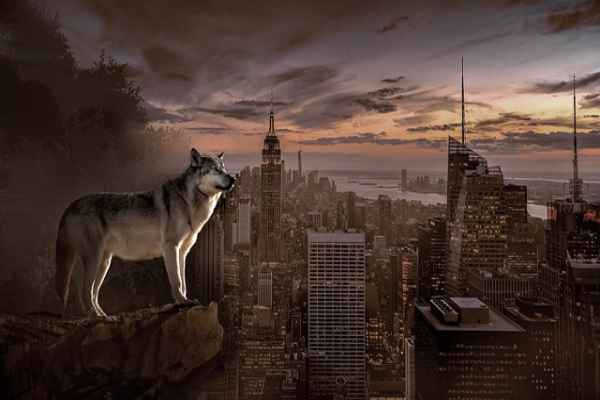 Ella is The Half Blood Luna. How will she become a Luna when she was first introduced in the beginning chapters as a lowly servant Omega? Well, that's for you to find out. Ella is a 17 years old servant Omega who just wants one thing in her life – to be loved.
She grew up hiding, especially her beauty scared that standing out and getting noticed would put her in danger as that is how it was for the lowly wolves in the pack like her. She was despised by her father who died without even giving her just a little affection.
Ella of The Half Blood Luna spends her life serving the wolves in the higher rank. It would be a bonus if servants like them wouldn't get whipped in a day. But what's even horrible, the asshole alpha of their pack abused her.
She has seen the hope that finally she could escape when one day their alpha gets killed in a battle, but then it turns out as per rule in the werewolf pack system – the alpha who killed the defeated alpha will take over the pack.
That means Ella would be again pushed to submit to another alpha. But she was traumatized and getting around with another alpha is the last thing she wanted. When she was about to escape, Alpha Klaus caught her. And there she realized that Alpha Klaus could be different from the previous alpha she had dealt with, but then she was too cynical and wounded to trust.
Discover new content on-the-go with Wehear
Part 2: Main Character Of The Half Blood Luna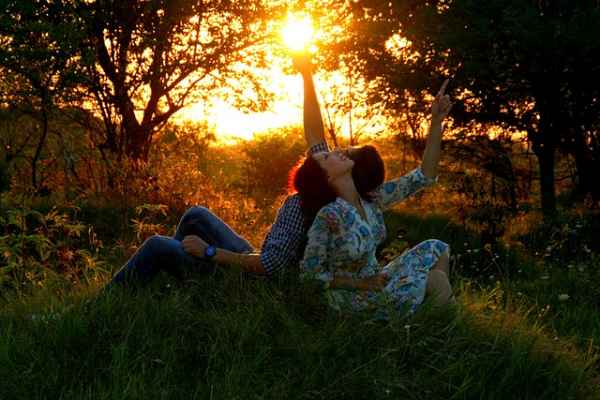 Alpha Klaus
Alpha Klaus of The Half Blood Luna is the typical male lead who is confused about his real feelings and is in denial to acknowledge his affection for Ella. He wanted to protect her, earn her trust and heal her but at the same time, he gets annoyed whenever Ella is around due to some past conflicts between their families.
But even though Alpha Klaus is perplexed and complicated to comprehend with yet this personality of his makes The Half Blood Luna appealing. Alpha Klaus is the type of male lead that would make the reader's heart flutters.
Ella
Okay, so she's the damsel in distress. She's The Half Blood Luna who will become Alpha Klaus' wife in the latter part of the story. But the intriguing part here is how will her marital relationship with Klaus be since she comes with a lot of baggage.
Ella, The Half Blood Luna is still undone when she entered into a commitment with Alpha Klaus. Though her relationship with him mostly seems like a practical contract, a solution to Alpha Klaus's need for a wife for political reasons, there's this one question that lingers on the reader's mind – would Alpha Klaus be Ella's redemptive kind of love?
Part 3: Trending Chapters Of The Half Blood Luna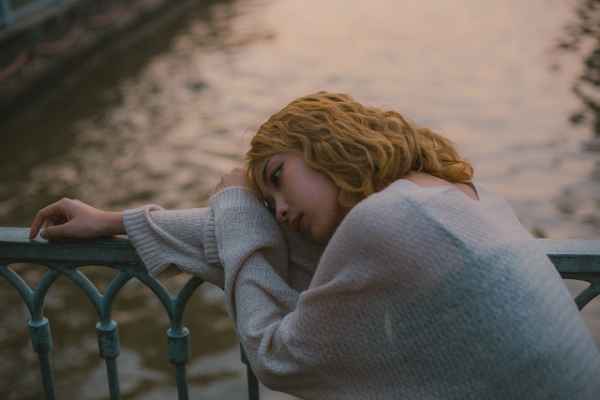 If you haven't yet read The Half Blood Luna and are wondering if this werewolf romance novel is worth picking, you can take a glimpse of its hot chapters and decide then after.
The Half Blood Luna Chapter 7
So in the previous chapters of The Half Blood Luna Ella had already suffered enough brutality at the hands of Alpha Grey and Beta Sam. All she wanted was freedom. Several times she tried to escape but always ended up being beaten worse.
But this day was different, Ella was wondering why she easily escaped from the room where he got constantly abused. When she got to the kitchen she heard the best news of her life – their alpha and beta were dead. They were killed in a battle, and that means she will finally be free.
The Half Blood Luna Chapter 20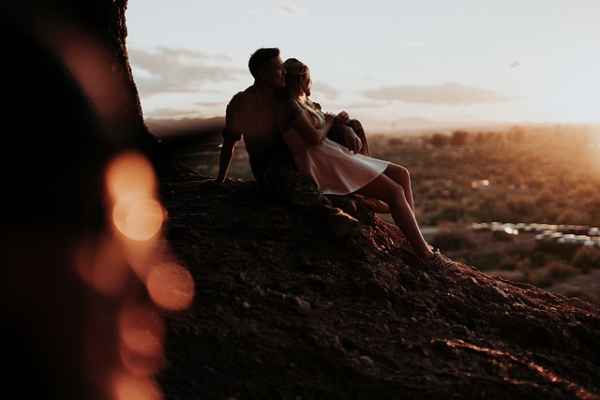 I particularly love this chapter of The Half Blood Luna. So, in the previous chapter Alpha Klaus's attention was captured by Ella. Alpha Klaus was intrigued and at the same time deeply concerned about Ella. She flinched at his presence. She's scared.
She freaks out and begs at little mistakes she makes, which made him wonder what kind of horrible things she had been through with his previous alpha. Alpha Klaus was drawn to her, and later on, he learned the truth of Ella's past.
And the more he had known about when in this chapter of The Half Blood Luna, Alpha Klaus found Ella lying bloody and unconscious with a stab in the chest. So, he rushed her to the hospital only to see the scars she had on her back. Seeing that made him angry and emotional at the same time, that what he only wanted this time was to protect Ella.
The Half Blood Luna Chapter 40
Life for Ella was a bit fine now. Alpha Klaus was taking care of her but their relationship doesn't have a clear label except that he was protective of her. Lots of revelations and events happened in the previous chapters which I would not tell in detail. There were too many.
It's better if you read The Half Blood Luna. So, here in The Half Blood Luna chapter 40, Ella was thinking about offering herself to become Alpha Klaus's wife since she heard that the elders are pressuring Klaus to have a Luna and an heir.
On the other hand, Klaus seemed not ready yet to enter into an intimate real relationship since that day his mate died.
The Half Blood Luna is a highly recommended werewolf romance story. Lots of alpha-omega romances have been written out, yet I would say that The Half Blood Luna has its reasons why I consider this book as a stand-out.
Discover new content on-the-go with Wehear