All About The Death Mage Who Doesn't Want A Fourth Time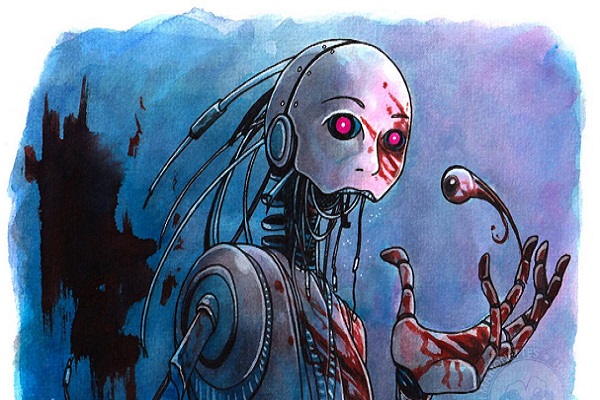 A must read, The Death Mage Who Doesn't Want A Fourth Time is basically about Amamiya Hiroto's escapade as a boy living on earth, and in other worlds after he died in a ship wreck. The story starts with Amamiya Hiroto returning from a field trip with his classmates, and experiencing a ship wreck just when he was about to woo a girl that he liked, called Naruse Narumi.
Amamiya Hiroto died, as well as Naruse Narumi, and they found themselves in front of a God called Rodcorte. Among other Gods, Rodcorte was the God of Transmigration, and he was faced with difficulty at the time Hiroto died. One of the worlds that Rodcorte was in charge of was undergoing stagnancy and lack because of the interference of war, and evil bodies like the Demon King attacking the inhabitants of that world. Countries in that world were always at war with each other, and as a result, could not even face the Demon King collectively to kill him.
However, when the Demon King had oppressed them enough, they had to come together to fight and kill it, which they succeeded in doing, but as soon as the Demon King died, they were back to war with themselves. This bothered Rodcorte a lot, as other worlds had gone ahead of this stubborn world of his. As a result, he sought to end it by any means possible.
Discover new content on-the-go with Wehear
Part 1: Main Story of The Death Mage Who Doesn't Want A Fourth Time
The Death Mage Who Doesn't Want A Fourth Time Book
In The Death Mage Who Doesn't Want A Fourth Time Book, Rodcorte had taken advice from his fellow God counterparts that he could send in heroes from other worlds into the world that was heading for self-doom.
Hearing that there had been a ship wreck somewhere on Earth, and that a hundred people had died, he thought he had found a solution to his problem, and so when these hundred souls were in front of the God of Transmigration, Rodcorte he announced his intention to them.
Rodcorte told these hundred souls that were in front of him, that he was going to transmigrate them into another world, leaving the memory of their former world intact. His other option was that he would wipe out their memory, and transmigrate them back to the world where they came from, which was none other than Earth. These hundred souls were Amamiya Hiroto and his classmates that had died in the ship wreck.
They all agreed to transmigrate to a different world with their memory intact, apart from one person. A young man said he wanted to go back to Earth. Rodcorte agreed to this and transmigrated him back to Earth, then he started to call the others forward to give them special powers, magic and other things he had promised them before sending them to the new world.
Rodcorte had them in mind as the heroes he would use to change the destiny of the world that was in chaos and fated for destruction. Rodcorte called all the names of the people in front of him, but there was a mix-up somewhere. Rodcorte called someone called Amemiyah Hiroto. It was not the same person as Amamiyah Hiroto, but they had the same features and while Amamiyah Hiroto was looking at this person from afar, he could swear that it was his doppelganger.
Unknown to Rodcorte that there was still one person left, he gave Amemiyah Hiroto double of everything. Double super-powers, double portions of magic, double blessings and more. Little did he know that he was giving out Amamiyah's allocation of everything that he had promised his so-called heroes. When the real Amamiyah came forward to receive his share of promised blessings, there was none left, and all Rodcorte could do was apologize and tell Amamiyah that he would have to go empty handed to the new world called Origin.
To make up for his mistake, Rodcorte filled Amamiya with Mana, which was useless to Amamiyah, since he didn't have any iota of magic in him. This was the beginning of Amamiyah's second life, and it was hell.
He was born by a prostitute that sold him to strangers for a bottle of alcohol, and then Amamiyah was taken by researchers who used him for experiments that left him frail, drained and needy. Amamiyah Hiroto died as a result of the extreme pain he underwent in the hands of the researchers, and then he turned himself to a zombie, using Mana, and managing to develop some death inclined magic, and swore to kill and destroy all his adversaries in Origin which he did until he was caught.
He was killed as a zombie by his ex-classmates who were flourishing in the world of Origin, having received their blessings. Now, The Death Mage Who Doesn't Want A Fourth Time, was back in front of Rodcorte, angry to the core, and even dared to punch the God Of Transmigration. Rodcorte was angry that Amamiyah was destroying Origin, and sent him back to live a third life, with curses attached to him this time. Amamiyah was transmigrated to a dark elf, with a vampire dad. Read The Death Mage Who Doesn't Want A Fourth Time to see what happened to Amamiyah Hiroto in his third life, and why he didn't want a fourth time.
Discover new content on-the-go with Wehear
Part 2: Main Characters of The Death Mage Who Doesn't Want A Fourth Time
Amamiyah Hiroto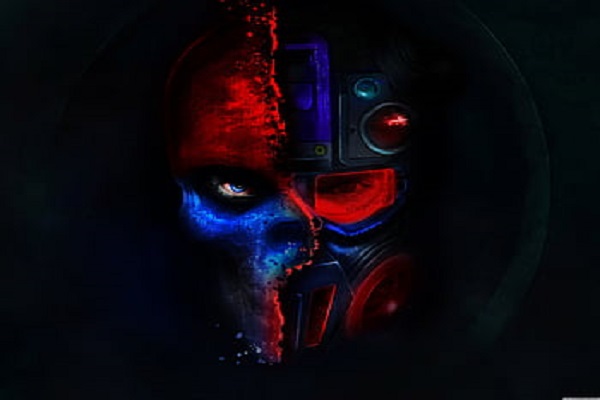 Amamiyah Hiroto is The Death Mage Who Doesn't Want A Fourth Time. To be honest, if it were anyone else, they wouldn't want a fourth time as well.
The suffering was just too much for Amamiyah, and to think he didn't do anything wrong to keep him in that position, is what is more saddening. Rodcorte gave him too many problems, and I don't blame Amamiyah for punching Rodcorte at a point. The writer of this review tells us that she would have beaten Rodcorte up and faced the consequences if she were Amamiyah.
After all, Amamiyah was already suffering severely life after life, world after world, and transmigration after transmigration.
Rodcorte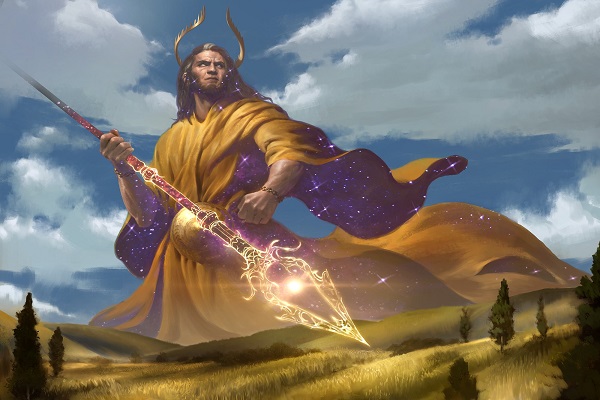 Rodcorte, the God Of Transmigration made a mistake when sending his so-called heroes to Origin to start a second life after they died in a ship-wreck on Earth. He was such an asshole to the lead male of the book, Amamiyah Hiroto. Do Gods make mistakes? And such horrendous ones at that?
When he realized that he had made a mistake and given out Amamiyah's super-powers, magic, and blessings, why didn't he give Amamiyah a subtle life? Instead, he made Amamiyah suffer as if he did something bad. Rodcorte's mistake made Amamiyah Hitoro's doppelganger, Amemiyah Hiroto take the girl that Amamiyah had died trying to save in the ship wreck, and both of them killed Amamiyah when he was a zombie in origin.
Rodcorte didn't do well at all. If you read this book, you will be very angry at Rodcorte. He made Amamiyah The Death Mage Who Doesn't Want A Fourth Time.
Part 3: Evaluate The Death Mage Who Doesn't Want A Fourth Time
The author of this book deserves an award. Severe justice was done in relaying the message the author wanted to pass across to the readers.
Witty names, like Vandalieu. Yes, Vandalieu was Amamiyah's name in his third life as a dark elf. A hundred percent solid, The Death Mage Who Doesn't Want A Fourth Time is guaranteed to keep it's readers enthusiastic for what happens next.
Discover new content on-the-go with Wehear