My Highschool Bully | Romance Book Review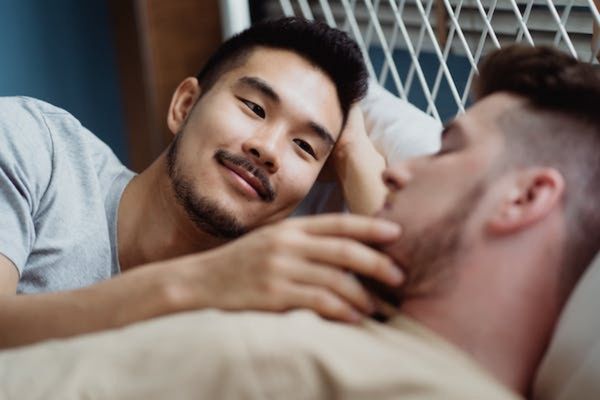 Two close friends face challenges associated with their gender in this fictional novel. One wants to be himself, while the other wants to be himself without being judged by others. They want to be accepted by the people they care about and their community.
Along with their identities and personal concerns, Maxwell and Demetri will discover the comfort and love they deserve. My Highschool Bully by Silene Rose Brighton King will show you how rainbow couples find their happiness.
Discover new content on-the-go with Wehear
Part 1: What makes the story My Highschool Bully exciting?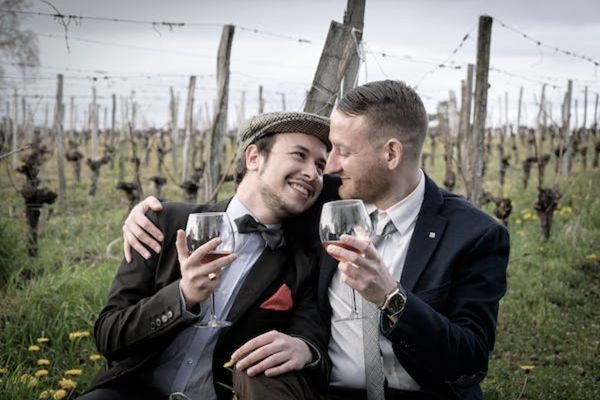 The twists and turns of this story's plot will astound you. My Highschool Bully Maxwell and Demetris character were unique in their ways. They used to be the best of friends, but Demetri eventually abandoned Maxwell once he came out as gay.
Without warning, Demetri stopped communicating with him. Maxwell felt betrayed since he had hoped Demetri would get him. After they went their separate ways, he continued with his life.
The following school year arrives, and Maxwell has accepted himself despite Demetri's rejection. He continues to thrive academically until, one day, Demetri begins to bully him. Maxwell's world turned into chaos because Demetri consistently got on his nerves. There are no days that Demetri isn't bugging him.
However, Demetri enjoys teasing his former best buddy until the playful teasing gives way to genuine feelings of love and, shockingly, affection. At first, he denied that Maxwell's wit had hit him.
Demetri tried to stay away from Maxwell when his then-best friend confessed to being gay because he was also confused about his gender. But he couldn't; he missed him big time. Slowly, the bullying softened, and Demetri felt angry each time Maxwell made friends with other guys.
But it's not all about Demetri since Mason is eager to look after Maxwell and can't stomach seeing Max bullied by Demetri. Mason will be Maxwell's constant shoulder to lean on in this novel because of his love for Demetri.
Will Maxwell choose Demetri, who has mixed feelings for him, or Mason, who wants to care for him genuinely? My high school bully story is a breath of fresh air, acceptance, and how love wins for people going through a gender dilemma.
Part 2: The Main Characters of My Highschool Bully
Maxwell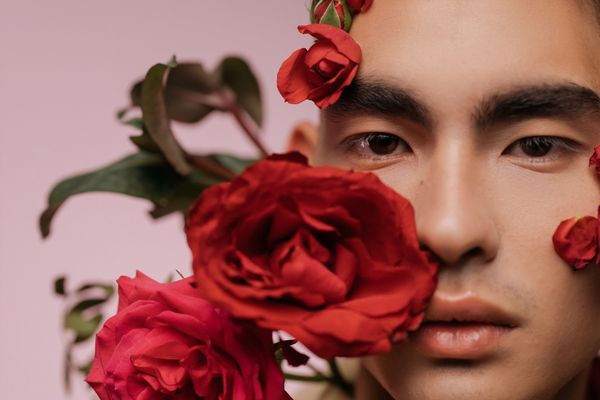 Maxwell is a brave and independent thinker, even though he has to deal with bullying and discrimination at school because he is gay. He had an unshakeable belief in his worth and would not allow himself to be hidden.
Having Maxwell's true self on display demonstrates that he is like a bird set free, eager to fly wherever the wind takes it. It shouldn't come as a surprise, given that Maxwell comes from a loving family that never once made him feel less than others because of who he is.
Except for Demetri, whom he called "my high school bully" of course, who broke his heart and dashed whatever hopes he had that he might one day be his friend again.
Demetri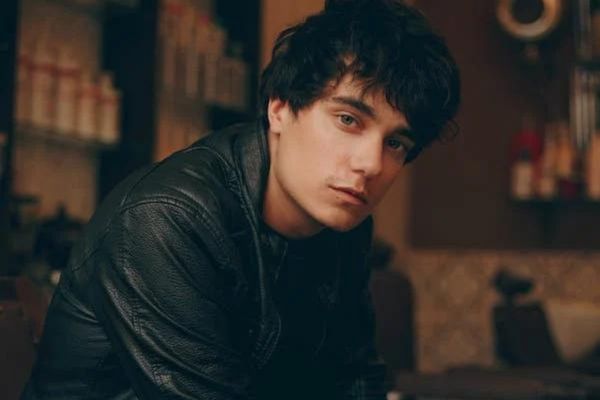 My high school bully character Demitri was the son of a well-known lawyer. Therefore, he had to live up to his father's high expectations. But he was doing the exact opposite because he resented his father for having so much say in his upbringing.
After his mother left them, his father quickly moves on and marries again, which he finds frustrating. Demitri was difficult and stubborn. So, he distracted himself by getting on Maxwell's nerves, thinking that would take his mind off his problems.
Maxwell was always the target of his bullying until the bullying became an affection that he initially denied.
Mason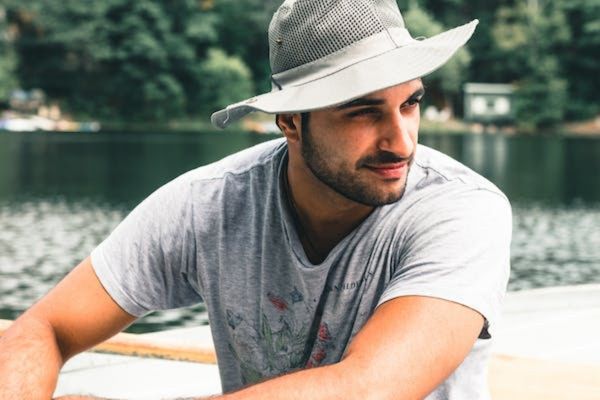 Mason is Maxwell's superhero. Whenever Demetri bullied Max, he was always up for a fight. Mason and Maxwell get closer and more comfortable with each another over time. Mason kept his love for Max to himself for as long as he could, but when Demetri asked him straight out why he was so fond of Max, he finally broke down and told the truth.
Max overheard everything that was said. Mason becomes worried when he realizes Max is still madly in love with Demitri. Nevertheless, he keeps wishing that Maxwell will like him too.
Best of Friends: Maxwell, Dominic, and Riley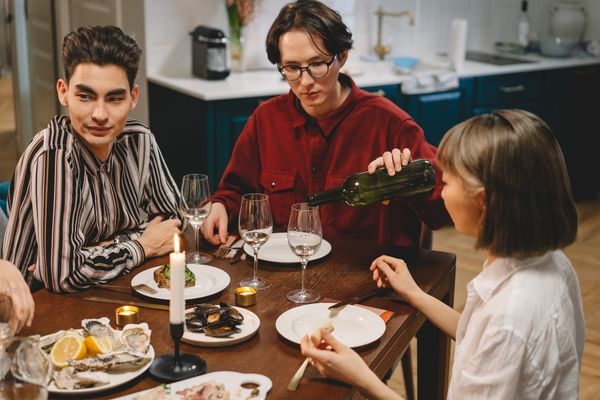 Your high school experience would be more enjoyable and fuller if you had friends. Maxwell's best pals, Riley and Dominic in My Highschool Bully novel, will never stop loving and supporting him. They are the brat but hilarious twins who have always been there for Maxwell through his ups and downs.
Riley and Dominic's humorous quips whenever they're together and their ability to get through high school despite its challenges will entertain readers.
Discover new content on-the-go with Wehear
Part 3: The Love Triangle of My Highschool Bully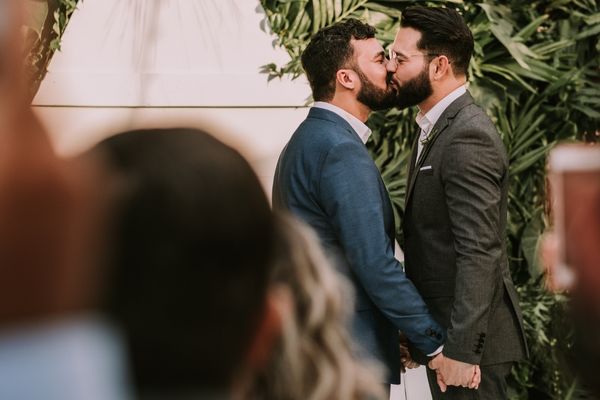 What you read is correct. A love triangle involving the three will develop in My Highschool Bully novel. Mason's feelings for Maxwell were too intense. He didn't care whether Maxwell still loved Dem and would bear the anguish of not being over him.
On the one hand, Mason will try to win Maxwell's heart by showing that he cares about him and won't hurt him, unlike Demetri, who consistently breaks Maxwell's heart.
Demetri, on the other hand, was in for a fight to win Mason's heart. However, his difficulties would eventually bring him down.
Part 4: What makes the story My Highschool Bully unique?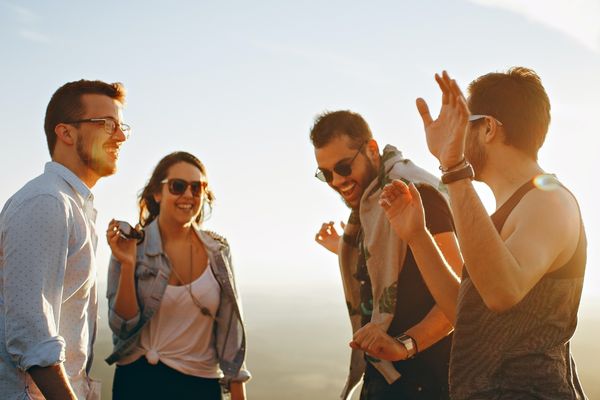 My High School Bully is not all about romance. This is unique because it doesn't focus on just two people. It also involves family and friends. It was a story that would inspire you.
First, it will show how a supportive family will make your life happy and help you accept yourself. Being gay is no different than being a boy or a girl; we all deserve compassion and love. We're equal.
And family is the number one person who should accept us for who we are, just as Maxwell's family did. They were open arms, ready for Maxwell's embrace whenever he was hated by others. No wonder why Max has all the happiness in his heart. He also has friends, especially Mason, who will always love him and have his back.
Demetris' family history demonstrates how having a homophobic family belief can lead to rebellion and loss of self. His behavior became erratic because of a broken family, and he wasn't accepted by his father. It's good that Dominic was there to comfort him and make him realize his worth. Come check out the novel My Highschool Bully!
Discover new content on-the-go with Wehear