Hot Chapters From Lady Dhampir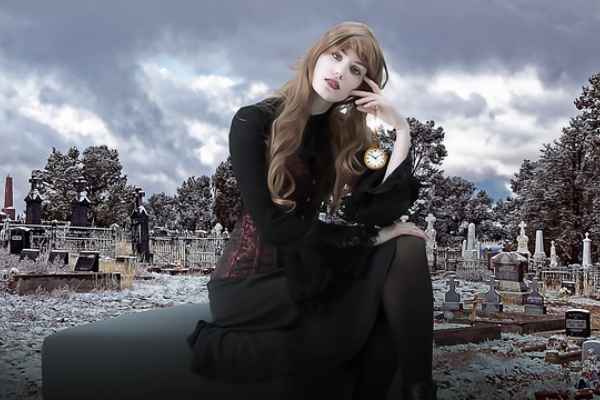 Lady Dhampir is an action-packed romance novel that revolves around the struggle for power and the love journey of Milena De Crescent.
The story, Lady Dhampir, is set in a medieval timeline and of course with the elements of vampires and werewolves as characters.
Discover new content on-the-go with Wehear
Part 1: Main Story Of Lady Dhampir
Milena De Crescent had a horrible past when she was younger. She was lost and had become a slave, luckily by some circumstances, she manage to find her way back again to the Manor. She was a duchess, but unlike other creatures of the night, she was neither a wolf nor a vampire. She's a hybrid.
Being found again, she thought would be safe, but then she was caught between a dangerous love game and a quest for powers. It turns out that life in the Manor and the people she will meet in this world of the royals would complicate her life even more than what she had when she was abducted.
Part 2: Hot Chapters from Lady Dhampir
Lady Dhampir is an intriguing novel that tackles interesting elements. This isn't like those love stories set in a medieval period, for this, both are a mixture of royal politics and passion. If you haven't read Lady Dhampir by Jenny Fox, here is a glimpse and review of its hot chapters.
Chapter 2 – A Dhampir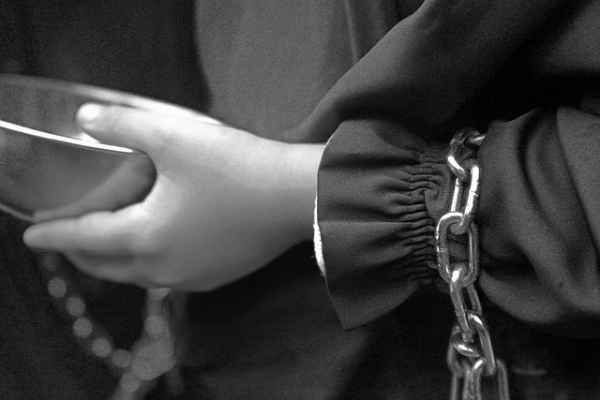 I think this is an important chapter of Lady Dhampir. Chapter 2 is more like building the plot, but even though this is intriguing, here we are transported and informed about our main character – Milena.
So, in this chapter of Lady Dhampir, Milena was still a kid who had just come home after being lost for so long. It turns out that she was abducted and trafficked as a slave before. Luckily, she finds her way back again to their manor.
In this chapter, it was shown how she was being taken care of, and the lavish comfortable life that she has been a dutch. Also, here we got an introductory background of her family. Their bloodline, their wealth, and their influence in the community. So, Milena De Crescent is a royal. She's a duchess.
But more than that, they were a bloodline of vampires, and yet among her clan, she was only the one who got purple eyes. In this chapter of Lady Dhampir, Milena's true nature was exposed in detail. Unlike her brothers, she is a hybrid. It means she's got mixed blood. She's half human and half vampire. And so they call her a Dhampir or Lady Dhampir.
Chapter 7 – Assassination Attempt
You will particularly love the vampire brothers of Milena in this chapter of Lady Dhampir. Milena getting poisoned was the highlight of this scene. While she was struggling with pain, her brothers were figuring out what caused her pain, her father was freaking out too while he was scolding the doctor.
The doctor on the other hand defends himself by how it has been hard for them to adjust to Milena's physiology, for she was neither cold like the usual vampire, nor hot like the usual human.
I find that part of Lady Dhampir very interesting. That was a good character build-up. Luckily, at the end of this chapter of Lady Dhampir, the vampire brothers find out that Milena was poisoned with black water – the deadliest poison for vampires but then she was wondering why she didn't die in an instant.
Chapter 12 – Prince Ryan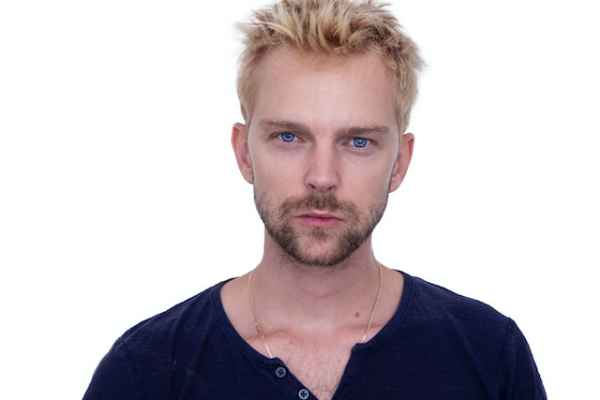 A male lead has already been introduced in the previous chapters of Lady Dhampir. Prince Elias. Prince Elias is expected to inherit the throne, while Prince Ryan was expected to become a Vampire King. In this chapter, another male lead was shown – Prince Ryan.
Prince Ryan of Lady Dhampir is a vampire prince with a defiant attitude and is cold as pure ice. At this point, the Queen organized a tea party and so all the summoned nobles had no choice but to come.
Here, Milena bumped into Prince Ryan, but her brothers were very protective of her, warning her to stay her way out of Ryan. But then still their ways crossed in the library. The library scene in this chapter of Lady Dhampir was thrillingly romantic.
The argument and romantic tension between Milena and Ryan's character was well executed. The bad boy character and the smart good girl have always been appealing.
Chapter 13 – The Three Rivals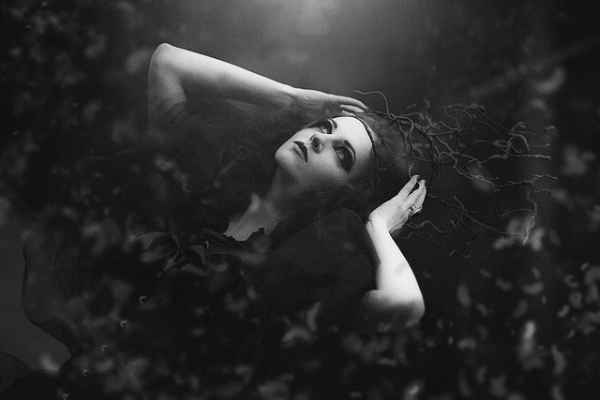 I would say you can't skip this chapter after you read Lady Dhampir chapter 12, for the ending of chapter 12 was a cliffhanger. Chapter 13 is particularly exciting because here we get to have a glimpse of Milena's Queen-like personality.
So, still, at the library, the Queen asked Milena about what it takes to be a Queen. Milena was thinking about what was the answer when a girl of her age answered, suddenly interrupting their conversation. Here in this chapter of Lady Dhampir, we get to see another villain, perhaps a future rival to the throne.
Rachael De Nova. It turns out that the houses of De Nova and De Crescent had been long rivals and have got an ugly history. And they were opposite in reputation. Milena's family was known for being excellent warriors, while Rachael's was for being scholars.
Yet the odd thing is, Milena's personality fits more to being a scholar, which the Queen commented about making Rachael embarrassed. So, has Milena given the right answer to the Queen's question? You can read Lady Dhampir to find out.
Discover new content on-the-go with Wehear
Chapter 15 – Milena's Prophecy
At this point Lady Dhampir, Milena had an encounter with an Oracler. Despite avoiding the lady who was known to give oracles to the Queen, it followed Milena and found her way to give prophecy to her.
The prophecy was in a riddle that even Milena and her brothers find hard to figure out. When they got home, the siblings were thinking that their father could get mad about Milena getting a prophecy from the Oracler but it turns out he's not, he's even interested to know more details. This chapter of Lady Dhampir ends with a cliffhanger about the oldest secret of Milena's family.
Chapter 16 – The Secret
Okay, so again you can't leave out this chapter of Lady Dhampir. If you read chapter 15, then you would get intrigued to go further.
At this point, Milena was led by her father to a secret room in their Manor. He explained to her the power bestowed to their clan by their ancestors. She can use it when needed, yet the power comes with a sacrifice, so Milena vowed to never use that power.
The ending of this chapter of Lady Dhampir is Milena's father telling her not to tell anyone, even her future husband. But then, what's the oldest family secret? I won't tell you in detail that spilling out secret scenes yet spoils the plot, but I tell you the oldest secret of Milena's family makes the plot even more intriguing.
Chapter 17 – The Snakes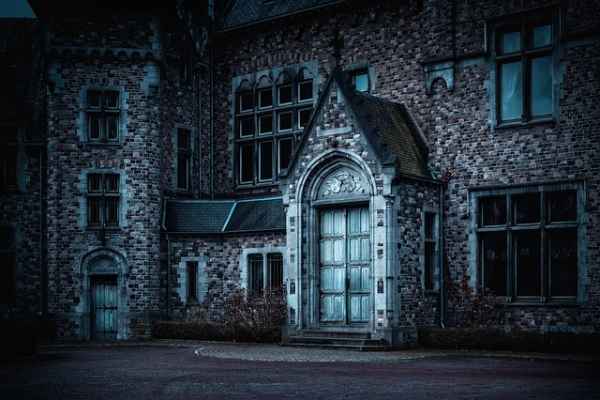 In the previous chapters of Lady Dhampir, we see Milena living a comfortable life with her family, but despite the love she's getting still she finds it hard to fit in the world of the vampires and of the royals. In this chapter of Lady Dhampir, Milena has been a target of assassination because she was one of the most probable future Queen.
Also, she doesn't know whom she can trust for she knows very well that she disliked being different, from being a Dhampir. Humans think she's a defective vampire while vampires think she's too human more than being a vampire.
This chapter of Lady Dhampir was a turning point to more chaotic events in the story. Enemies, rivals, and secrets were slowly unfolding, and the question is would Milena get her way to the throne?
Lady Dhampir comes with many cliffhangers. Almost every chapter makes the readers keep guessing what will happen next. Milena is a heroine who was sassy and brave enough to choose her path rather than one that is predetermined by her society.
I guess Lady Dhampir is one good example of a book with a strong female lead. You can read this novel on dreame.
Discover new content on-the-go with Wehear