Hot Chapters from Her Burning Desire
Melony Lynn is the daughter of the Beta of the Redwood Pack. All her life, her parents have kept her living in a bubble. She was dressed nice, learned good manners, was told how to act, and was taught obedience.
Apparently, the protagonist of Her Burning Desire Melony had all the virtues that were instilled in her. She seemed to be shy, compliant, well-mannered, and pure. Even though her body may have been pure, her mind was as dirty as it could get.
Her instincts were screaming to take over and ravish her mate once Melony would find him, but her conscience would remind her of the education she received from her parents.
To everyone's surprise, her mate is Alpha Theodore Nix of the Blood Moon Pack, known for being brutal, strict, and fierce. He is disappointed when learning that the Moon Goddess paired him up with such a vulnerable she-wolf, but he still takes Melony with him to make her the pack's Luna.
Seeing how sexy Alpha Theodore is, with his broad shoulder, lean muscles, and handsome face, Melony immediately starts drooling for him. She begins a seductive, seemingly innocent game to win her mate's attention. She wishes nothing more than to dominate and be worshiped by her sexy wolf.
Their lives and seductive play will be turned upside down when a prophecy surrounding Melony will come to the surface. Will her mate give in to her siren song and love her? Will Alpha Theodore stay by her side and avoid fulfilling the prophecy?
Discover new content on-the-go with Wehear
Part 1: Main Characters of Her Burning Desire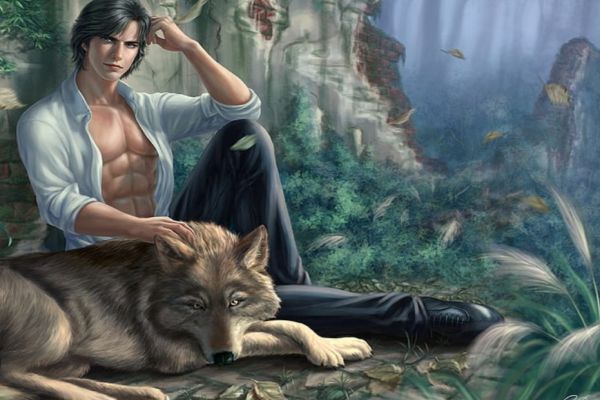 Melony Lynn
Melony Lynn is one of those characters who have a lot to offer to the readers. There are two sides to her, one where she is a goody-goody and a dark side where she is wild and unruly. She manages to balance both sides very well, giving us glimpses of her untamed persona and her gracious self throughout the entire novel.
Melony is tall, and curvy, with light brownish hair and greenish-blue eyes. She is beautiful and attracts all the attention at the Annual Mating Ball. Having been so well-behaved all her life, she is very anxious to free her passion and give in to her yearnings.
Alpha Theodore, her mate, brings the salt and pepper to this story, by trying to stay away from her in the beginning. He wanted a stronger Luna, fierce, not a weak little girl like Melony. His reluctance to mate her will make our protagonist vow to make the Alpha eat his own words and begins an alluring seductive game.
Between her erotic play and the prophecy that changes everything she knows about herself, Melony will become stronger, wiser, and independent.
Alpha Theodore Nix
Alpha Theodore Nix is the perfect example of a dominant character. He is presented as being a fearless, strong, imposing leader with a cold heart who has under his wing the largest wolf pack in the territory, the Blood Moon Pack.
He is described as being handsome, well build, and with a lot of sex appeal. All she-wolves want him, including Ashley, the Redwood pack Alpha's daughter, but they all fear him as well. Alpha Theodore goes to the Annual Mating Ball to find his mate and is discouraged when learning that the Moon Goddess mated him with Melony.
In his mind, Melony Lynn was just a shy girl who well-behaved all her life, who graduated high school with honors, and who volunteered at the local orphanage. She was no material for a strong Luna. She emanated rainbows, not power. Disheartened, Alpha Theodore takes Melony with him to the Blood Moon Pack, but treats her coldly.
To his surprise, Melody starts teasing him, trying to lure him into mating her. He even discovers unknown feelings to him, such as jealousy. Once he sets his mind on being with his mate, Alpha Theodore will do anything to protect his better half, even fight off unknown monsters who threaten Melony's life.
Olive Peer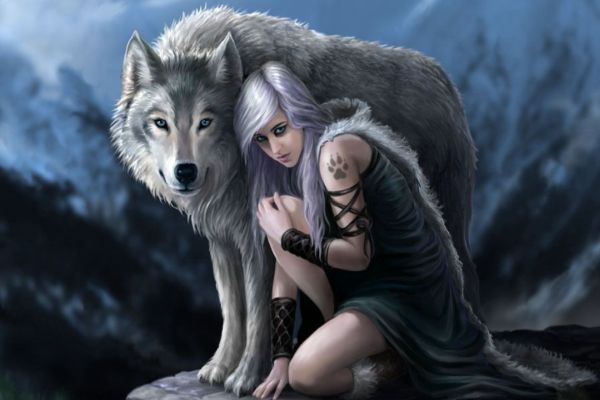 Olive Peer has been Melony's best friend all her life. Unlike Melony, she is fun and outgoing and expresses her inner feelings without worrying about what others may think. Olive encourages her best friend to be more confident and show her enticing curves more often.
At the beginning of the novel, Olive also attends the Annual Mating Ball where she finds her mate Todd, who is none other than the beta of the Blood Moon Pack. This brings her joy, as she will remain close to her best friend, Melony, by going to the same pack.
Olive has an affinity for beautiful clothes and makeup, making Melony as beautiful as she can be every chance she gets. Throughout the novel, she remains by Melony's side, bringing a good mood to every scene she's in.
Discover new content on-the-go with Wehear
Part 2: Hot Chapters from Her Burning Desire
Her Burning Desire chapter 4
Realizing that the fierce Alpha Theodore Nix is the one looking at her while rumbling "mate", Melony felt the need to flee. There was no way that the Moon Goddess had paired her up with the one person every parent feared. No one wanted their daughter to be mated with the coldest Alpha out there.
Harper, Melony's wolf, tries to reason with her, already smitten by Alpha Theodore's wolf. If she would flee from her mate, Harper will also remain alone. This made Melony change her mind and return to give her mate a chance.
Alpha Theodore is harsh with Melony, grabs her hand, and gives her two hours to get ready to leave for Blood Moon Pack. He knows all her history, of her being a volunteer at the local orphanage, graduating head of her class, and growing up obedient and well-behaved.
The alpha expresses his possessiveness quickly, by yanking his mate from Olive's embrace. He doesn't want anyone to harm her in any way, he wants her in one piece.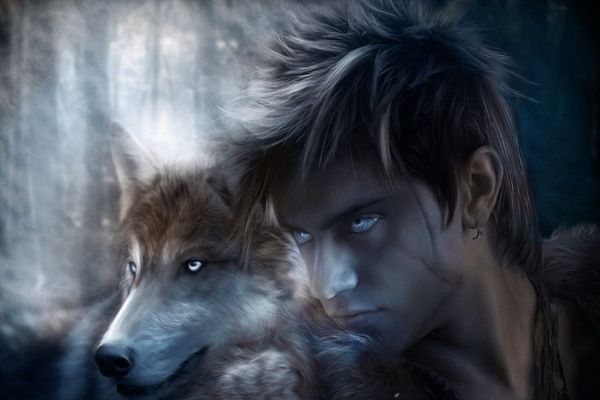 While in the car, Theodore expresses his true feelings towards being paired with Melony. He emanates disappointment, just as she does. His Luna should have expressed authority and power but he will try to make the best of what he received from the Moon Goddess.
Enraged by how little Alpha Theodore thinks of her, Melony vows to make him feel the power radiating from her. Her game will make him eat his own words in no time. Through seduction, jealousy, and lust, Melony will drive him crazy.
Her Burning Desire chapter 26
Being assaulted by Melony's pleas to give in to her, Alpha Theodore tries to reason with her. He doesn't want his mate waking up in the morning thinking that he took advantage of her. All the latest attacks and new information about the prophecy made her feel vulnerable and needy, he didn't want her to lose her purity for the wrong reasons.
What he didn't know is that Melony had already had her mind set on making love with her mate. They had waited long enough for this moment, it was high time it happened. She assured him of being completely ready, so there was nothing left for him to do but to give in and kiss her soft lips.
A hot scene begins to unravel, with Alpha Theodore dominating Melony and taking her to the peak of happiness. He even brutally rips her dress, uncovering her perfect body. He doesn't stop tearing apart her dress. Every piece of clothing she has will be laying on the floor. It is his turn to tease her now.
Slowly, Theodore will make his mate beg him to make love to her. He gladly complies. The chapter explicitly details the wonderful love experience between Melony and Theodore. It is truly a joy to read and feel such strong emotions.
Besides mating, the two of them also mark each other, claiming to be together forever.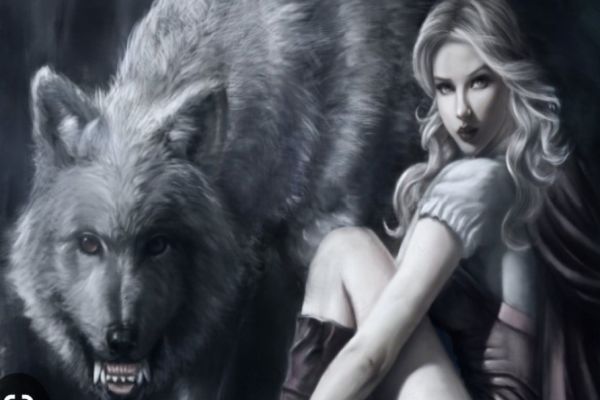 Her Burning Desire Chapter 27
The morning after her first passionate night, Melony wakes up alone in her bed. Her body felt sore but what concerned her most was that Alpha Theodore was nowhere to be found. Ideas of him regretting having made love and having marked her were running through her mind.
Sensing her panic, Theodore's mind linked with her, easing her mind. He only left her alone to finish his Alpha duties, so he could enjoy the rest of the day with her. Happy, Melony started to get ready for her mate. While admiring her newly acquired mark, she decided to take a picture of it and send it to Theo along with the text "Forever".
Soon enough she gets a reply with a picture of Alpha Theodore's mark and the word "always" attached to it. Theodore's mark is something different, as it shows Melony's white wolf howling at a moon surrounded by stars.
Part 3: Her Burning Desire Review
If you like being seduced by romantic werewolf storylines, you have to know that the author of the novel has mastered a unique story. You don't just get a pinch of romance and steam, you get a whole bucket of them in Her Burning Desire by Arb.
The narrative will keep your head swirling from the beginning until the end. And you will want more. Her Burning Desire is the kind of novel that will keep you wrapped around its pages, praying that the story won't end.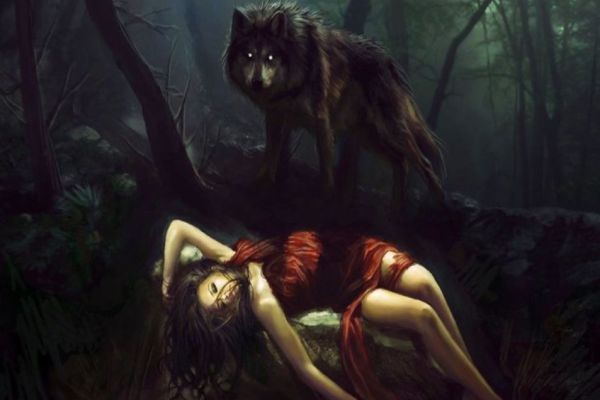 The story of Melony and Alpha Theodore tempted me from the very beginning. While reading, I went through the same emotions as they have: fear, hope, longing, despair, and lust. There are multiple over eighteen chapters that will confound even the most experienced adults. The imagination of the author and the way she describes even the smallest details is mind-blowing.
Her Burning Desire remains on my reading list. I have not had enough of Theodore's delicious moves, nor his adoration for Melony. It is one of the best readings I have done so far. The book deserves five stars without question. Go ahead and read it. See for yourself that I'm right. The perfect reading exists and it is right on Dreame.
Discover new content on-the-go with Wehear