Unforgiven Love: Denying the Alpha by Teaganjayne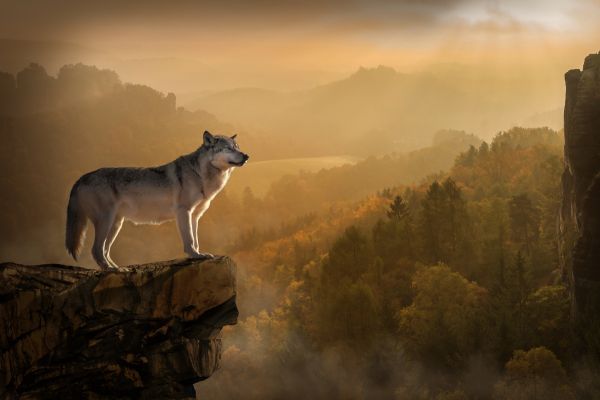 Have you ever picked up a book that you instantly loved because it offers everything that you hunt for in a story? It's so good that you instantly regretted not discovering it sooner.
The likes of Denying the Alpha By Teaganjayne are the reason why readers experience such a phenomenon. From an unpredictable plot to charming characters, it didn't fail to deliver what all the readers wanted. Here's why Denying the Alpha should be your next read!
Read Denying the Alpha.
Part 1: Plot Overview of Denying the Alpha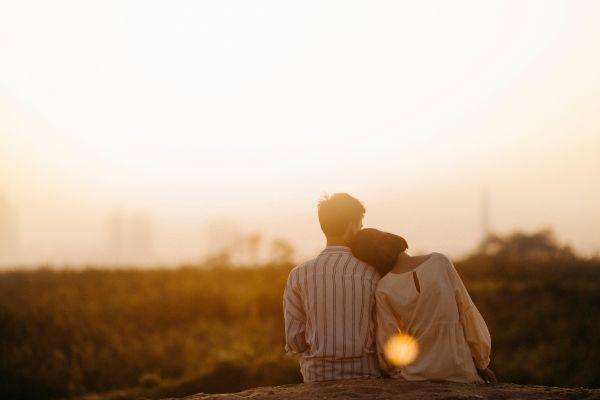 In Denying the Alpha novel, the main character isn't a privileged one. She may be loved by everyone and living comfortably in the shelter of a humble pack, but each one eventually crumbled down before she could get the chance to appreciate them.
Right off the moment, she's introduced in the beginning of the available Denying the Alpha Free Chapters, the pinnacle of her life was removed, and she was immediately put through a horrifying ordeal.
The day Faith's birthday happened, none of her expectations came true. The happiness she sought had been countered with extreme despair and disappointment when she discovered her mate is none other than the cruel and insensitive son of the alpha.
What's worse, she caught him with her sister, fornicating wildly in his room, the moment she smelled him as her mate.
Delcan is the last prospect on her list. He wouldn't even have made it at all if he didn't bear the blood of the alpha. He's devious and turbulent.
How could Faith surrender her freedom to a man who doesn't even take a second guess before committing an affair with her sister? Is that the kind of man worth the sacrifice and effort? Perhaps not.
His cruelty finally pushed Faith to the limit. It had gotten to the point where Faith almost knocked on death's door. That's when Faith had enough. She's not going to let this man ruin her anymore. This is where the plot of Denying the Alpha novel slowly builds up.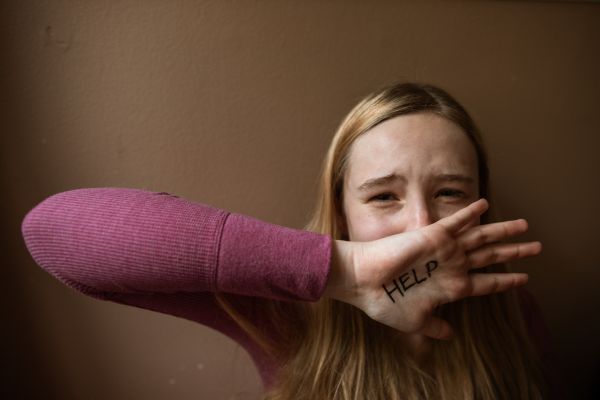 Despite the dire consequences of rejecting the mating bond, Faith didn't hesitate to dump him. As a result, Declan's wolf went on a rampage. Faith had to run away just to avoid him.
Thankfully, her father has a plan. Through the help of her aunt Amy, Faith was able to start anew in the Waning Crescent pack. There, she met Alpha Kyle – the second male lead of Denying the Alpha novel-who became her second chance mate and the man who would end her endless agony.
The chemistry between them took only a minute before it clicked. Alpha Kyle has everything she asks for in a man. But like the rest of them, he also carries a dark past. It's the reason he couldn't mark Faith even if he wished to.
Just as everything is going well with Alpha Kyle, Declan successfully tracked her down and is now pleading for forgiveness. The truth about his unreasonable hatred then came out. Faith is shocked at how profound it is. But affected? Not so much.
Because even though Declan has a reason for behaving badly, nothing can ever excuse the abuse Faith had to endure under his hands. Faith denied him once again. This angered Declan to the core. To get equal, he tried to kidnap Faith, but instantly failed when Alpha Kyle stepped in and battled with him.
Denying the Alpha ends with Faith and Declan going separate ways. It only shows how anyone should not stay with a partner who refuses to change even after receiving punishment.
Because the focus of Faith's journey doesn't stop on romance, it also probes some interesting questions about human nature. Are we inherently born evil? Can the choices we make really define who we are? And is forgiveness still an effective way to cut ties with someone?
The journey of Denying the Alpha or Faith and Declan is truly a bumpy one. Their struggles made the whole story a heavy read, but because of its fast-paced and descriptive writing style, you won't feel it until it's too late.
Interesting, isn't it? Buckle up because it's only the start of your magical journey. In no time, you'll read Denying the Alpha Free Chapters that you can use as a guide before entering Faith's priceless adventure!
Read Denying the Alpha.

Part 2: Denying the Alpha Free Hot Chapters
These Denying the Alpha Free Chapters contain some relevant information about Faith and Declan's dynamics, so better be ready, and don't let a single word escape your eyes!
You can find these parts of Denying the Alpha on Dreame that you can Read Online for free.
Chapter 10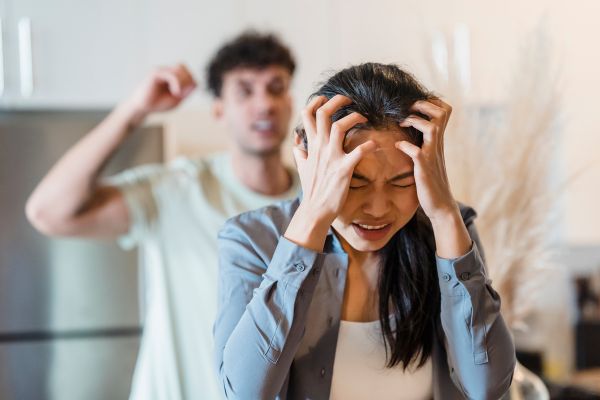 In Denying the Alpha Chapter 10, everyone already knows Declan is Faith's mate. While Faith rests in the hospital, Samantha confronts Declan for not telling her the truth. Their face-off didn't end well as Declan suddenly snapped. Faith couldn't withstand their presence, so she ordered for them to get out, leaving her mother alone with her. They talked about why Faith didn't say anything and she didn't hesitate to tell the truth.
Cut to Declan's point of view, he's still arguing with Samantha. He refused to tell the truth but she insisted. It escalated again and it ended with Samantha, getting unconscious.
Chapter 27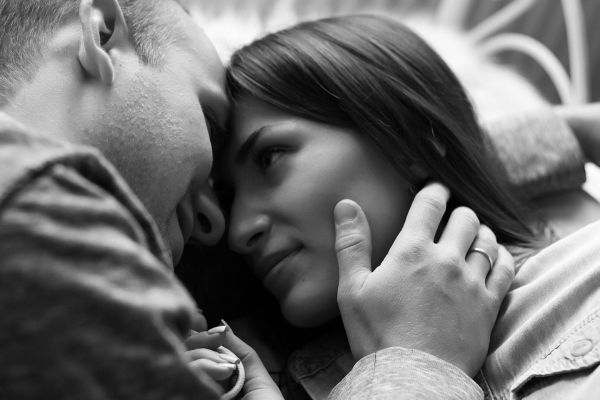 Cut to the middle of Denying the Alpha Novel, it's been days since Faith moved in the Waning Crescent pack. To formalize her membership, she must first swear allegiance to the alpha. The moment she stepped inside Alpha Kyle's office, she felt the strong sensation of the mating bond. Alpha Kyle is her second-chance mate and he obviously felt the same way. He immediately ordered everyone to be out, except Faith.
Chapter 49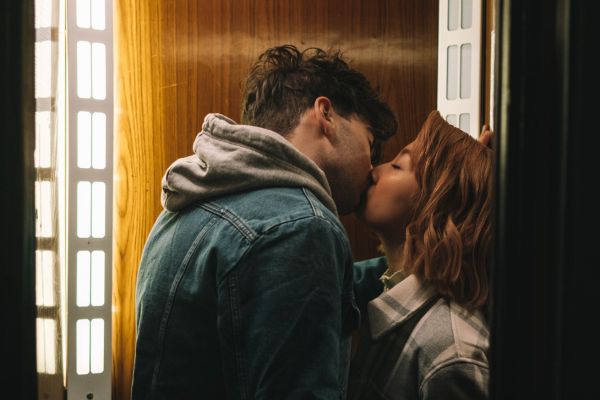 In Denying the Alpha Chapter 49, the romance of Alpha Kyle and Faith has finally reached its peak. They have successfully marked one another and consummated the mating bond. Alpha Kyle didn't let a single moment pass without worshiping Faith's body. She became more and more in love with him. She just hopes it will never end.
Part 3: Know the Main Characters of Denying the Alpha
Faith Huntress
Resilient, tenacious, and a savage she-wolf. Faith stood out among the female characters of Denying the Alpha novel. She's the youngest daughter of the pack's most trusted members, and a lover of movies and the color red.
She likes Declan a lot, but never becomes brave enough to admit it due to his dismissive behavior. Her wolf's name is Sapphire, and like her, she's also ferocious and bold.
Future Alpha Declan of Crescent Moon Pack
Declan is the main antagonist of the Denying the Alpha novel. He's always been in love with Faith but because of what happened to his late brother (who died saving Faith when she was only a baby), he couldn't bring himself to claim her as his Luna.
Suppressing his feelings made him destructive and obnoxious. That and the fact that he was never the original next-in-line alpha motivated him to make Faith suffer.
Alpha Kyle of Waning Pack
In the Denying the Alpha Free Chapters online, Declan is always portrayed as the devil, while Kyle is Faith's knight in shining armor. He's virtuous, full of integrity, and patient. He never forced Faith to be with him.
He's afraid she might reject him because of the curse he bears and the history he had with his ex-mate. She became his sole reason to live, and his motivation to get better and better so he could give her the life she deserved.
Read Denying the Alpha.