Dangerous Favors: The Day I Kissed an Older Man
Not sure what I'm reading about, but the chemistry is off the charts in The Day I Kissed an Older Man and the ridiculousness won't stop making me laugh. These two characters were made for entertainment.
The author of The Day I Kissed an Older Man doesn't hold anything back when giving us a very immersive source of fun. It reminds me of another title that's just as fun.
Read In Love With A Cold, Hot, Older Man
Part 1: Main Characters of The Day I Kissed an Older Man
Corinne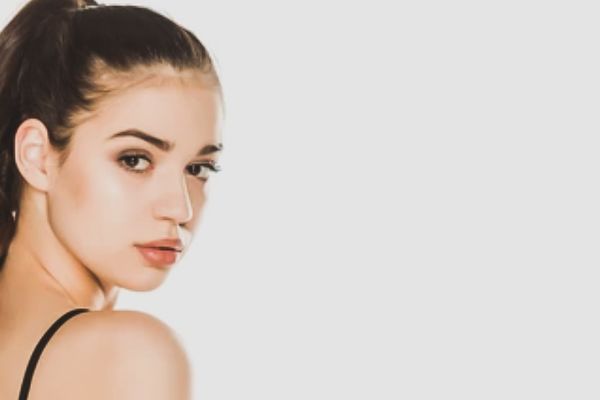 She's a fierce woman who doesn't take crap from anyone. Not her stepmother, her stepsister or even her father. Corinne knows exactly what she wants and doesn't shy away from saying so.
Yes, in The Day I Kissed an Older Man, her storyline can seem almost like so many others that we've read about, however her personality makes the very big difference. Where she was basically meant to be suppressed and left ignored because of her father's current wife, Corinne manages to stand on better footing, teaching the woman a wonderful lesson.
She was only recently brought back to live with her family. She came all the way from the countryside and bares her unrestrained qualities so unashamedly. Why should she hide?
Corinne is embarking on a new venture, marriage, and even though it is only temporary, her life will never go back to what it was before. Hopefully, she knows what she signed herself up for.
There's Jeremy Holden, the man every woman wants. He came into her life unexpectedly, but will it be easy to get rid of him?
Jeremy Holden
He's the man of the hour. Wealth? He's got it. Looks? He's got it. In the world, those two things are enough to put any man at the top of the food chain. Who doesn't know Jeremy Holden is one of the most eligible bachelors in the country? But that won't last for long. The whole world's eager to see the woman that snatched this hot potato.
Part 2: Story of The Day I Kissed an Older Man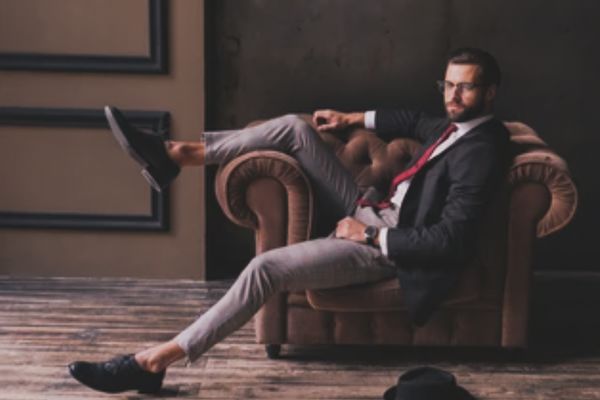 The Day I Kissed an Older Man follows the adventures of Corinne. She is subjected to her aunt's antics and forced into a date with a forty-year-old man who thinks he's God's gift to womankind. This bald, old bastard that is quite old enough to be her father, brings up the topic of Corinne's height and kissing on her tiptoes. Then, to make a point, Corinne doesn't hold back with a stranger who appears in front of her. She kisses a man she doesn't know and leaves her date furious.
Corinne made to leave, but the stranger refuses. She finally looks at the man she gave her first kiss to.
Jeremy has no idea who this woman is and why she thought kissing him would be a good idea. However, that is the least of his problems. Jeremy's grandfather is in a situation and that situation put Jeremy in a predicament. Long story short, Jeremy needed a bride, and the spitfire in front of him couldn't be more perfect for the role.
Corinne could only struggle futilely as she was hauled into a vehicle and taken to her own engagement party by force.
The Day I Kissed an Older Man will leave you breathless with laughter. See another great comedic piece.
Read In Love With A Cold, Hot, Older Man
Part 3: Pointedly Critical of The Day I Kissed an Older Man
What do you do when you're trying to show up your witch of a stepmother? Nothing short of disgracing the entire family.
Our protagonist is a well of unpredictable craziness that does not have a pause or a stop button. Her wild personality leads her to offend the only other shameless person alive. And that is how a cluster of crap is made. There's little she can do to get out of this mess, but you can trust that she will try everything that can be tried. Well, at least until he clips her restless wings.
He is not letting her go so easily. She came around just in time for the party to get started. One can't help but wonder how far these two crazy people can keep up the ruse. Will they make it, or will it all come crashing down hard and fast? I can't help but anticipate the scenes of a deadly connection between them.
It's unknown whose side I should take in this. First of all, she did kiss him without any instigation on his part. Now, he wanted payment for that kiss. She has no choice but to suck it up and be his wife. It is all fake anyway.
Part 4: Amazing Chapter from The Day I Kissed an Older Man
Chapter 18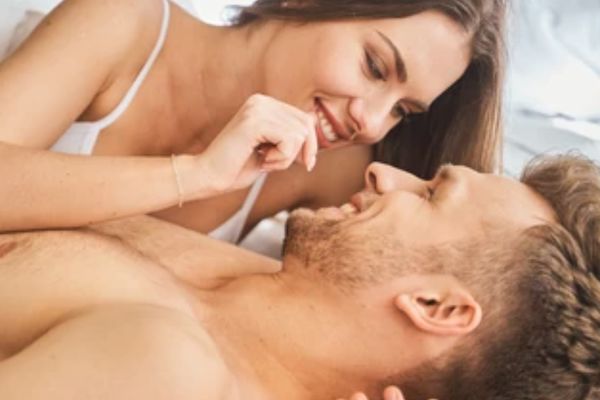 Corinne moved her head slightly, in a motion that Aaron could understand. The latter cleared his throat and began his act. In his ear, he adjusted the Bluetooth earpiece he wore out of habit, and then walked past Jeremy and Corinne in the calmest manner possible.
He tore at Jeremy to the made-up boss on the other end of the call, and just like that, Aaron left the scene. Luckily, they were able to escape without being found out by Jeremy. Who'd have thought they'd deal with this at the auction.
On their side, Jeremy questioned Corinne about Aaron and the woman denied knowing him. Then, it was onto the question of why she was at the auction. Corinne didn't hide her annoyance as she reminded Jeremey of her recently acquired unemployed status which was all his fault. She only came to the auction because she heard they were recruiting auctioneers.
Jeremy finally asked what her next move will be, and Corinne said she would continue to send out resumes. However, Jeremy had a better idea. He pulled Corinne along and the woman found herself back at Lunar Century Manor. She spotted the wedding decorations and grew apprehensive, thinking Jeremy was out for another marriage. However, those thoughts vanished when his niece came in wearing a white wedding dress. The young woman complained that the person her uncle brought was too pretty, but Jeremy thought it was the opposite. Apparently, Jeremy wanted Corinne to be a bridesmaid.
You like a little age gap romance like The Day I Kissed an Older Man: Jeremy? See the awesome recommendation.
Read In Love With A Cold, Hot, Older Man.