Hot Chapters of Mr. Conrad Proposes to His Ex wife Again Online Free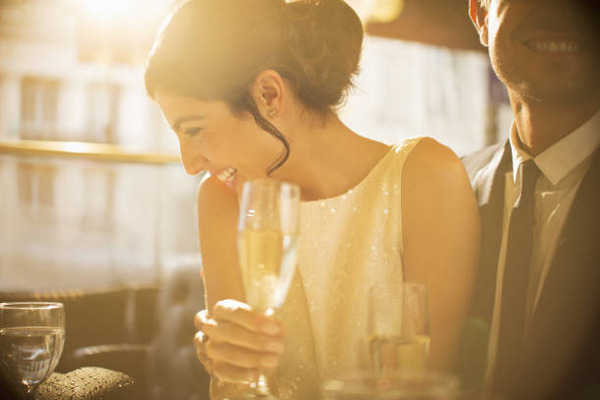 The story is about a woman whose marriage is devoid of love. She finally made the choice to give her dissatisfied husband the divorce he undoubtedly wanted for the past three years, but something always seems to pop up and she can't get rid of him.
Yes, Stella wanted her freedom too. She's been fighting and struggling with the constant disappointment that is her marriage. It was finally time to lay down her armor, pack up her bags and leave.
Is Love Really Dead?
That everyone in the industry knew he hated his wife is a goddamn sign. She took all the disrespect and humiliation with a calm face and polite bearing, but there's only so much a woman can handle. No matter how patient a person is on the surface, they always have a breaking point or a line that mustn't be crossed.
"Mr. Conrad Proposes to His Ex-wife Again," tells a tale of sadness and misunderstandings, a tale of unrequited love and interdependence. The practicality of a person's behavior within a relationship cannot be measured by their feelings it seems.
The story explores themes of happiness, infidelity, regret, and obligation.
The Bitchy In-Laws
Some of us know a lot about in-laws from hell. But we really wonder how much crap Stella must've endured over the last couple of years. From his family and from him, her husband.
Stella is a strong woman with admirable character and attentiveness to responsibility. Her desire to leave an unhappy marriage comes after years of trying to create an atmosphere of love and happiness.
Discover new content on-the-go with Wehear
Part 1: Plot Summary of Mr. Conrad Proposes to His Ex wife Again
The story follows Stella who makes the move to divorce her husband. For the last three years, they have been in a state that was barely called cohabitation. The marriage, in fact, could barely be called such. This has been the case because of the way it all started. Now Stella prepared her anniversary/divorce meal. She informed her husband to be home for their anniversary dinner.
She barely received a response, but the man showed up not long after. He teased her with disdain in his eyes that she was used to, and when they had barely been through the meal, she gave him the divorce papers. It was his anniversary gift.
However, the man was doubtful of her intentions. He already had notions about this wife of his, who had supposedly schemed her way into his bed and his family. He didn't take her seriously. Over the coming period, Stella tries to get him to finalize the divorce.
She never thought it would be this hard to get a divorce from a husband that hated her. In fact, it began to seem like she was pleading to get separated. Have you ever seen this kind of situation? I thought that this dude hated his wife to the moon, but then he's making it the hardest thing to get a separation from him.
Stella, to find herself once more, returns to her career which had been sidelined for a long time. She has no idea that so much is about to happen that will make her question herself and possibly existence itself.
Part 2: Main Character of Mr. Conrad Proposes to His Ex wife Again
Stella Remodel
She is a woman who has fallen on hard times, only to escape from one and land in a fresh one. I mean the fact that she was sold to a club and nearly made to do obscene things to clientele under the influence of drugs. It was how she had met her husband.
He found her running away from something and saved her, but she didn't expect to conceive his child. She had the test results to prove it, and the Conrad family could not refute it. But only a few months later, she lost the pregnancy.
Destructive Rumors
Stella couldn't change the things people said after the child was lost. They ultimately said she tricked her way into her husband's family. She accepted the criticism and insults with a calm smile.
She endured the hatred of her spouse with a warm and easy-going personality. She endeavored to take her responsibilities as a wife very seriously. But it was all for naught. Was she waiting for him to accept her into his heart? That didn't happen, so why stay in a marriage that was torture for him?
Stella acted with benevolence when she gave him the divorce papers, she didn't even what his property or assets. However, he could not believe that the woman was a benevolent creature. How will Stella handle this peculiar situation?
Discover new content on-the-go with Wehear
Part 3: Cool Chapter from Mr. Conrad Proposes to His Ex wife Again
Chapter Three
Stella was confronted by the bimbo that supposedly seduced her husband and conceived his child, Vivian Sean. The latter was startled by Stella's comeback and wanted to slap her. However, Stella beat her to it. She spoke, wondering why the mistress thought she was superior to herself. The slap grabbed their attention, and Vivian tried to retrieve her hand from Stella's grasp. She didn't stop running her mouth, however.
Stella finally dealt the bigger blow as she threatened to take all the property from Clarence with the evidence of the child that the bimbo supposedly had to grow in her tummy. That was when Clarence appeared.
Clarence came forward and basically accused her of scheming to get the Conrad Group. Stella was tired and just wanted to be relieved of everything. She smiled when she met his sarcastic eyes, and just told him to sign it. The man was indifferent as he doubted her intentions for the divorce still.
Stella assured him that she could write a letter of guarantee, if he'd prefer, and promised not to blackmail him. She would even put her thumbprint. Clarence didn't expect her to want so much to be rid of him. Troubled by their continued interaction, Vivian drew attention to herself. Stella gave some advice to the pregnant bimbo before walking away. Clarence was speechless. He never touched anyone else. Stella had only just left when he harshly scolded the foolish person who was meddling in his marriage.
Part 4: Similar Books of Mr. Conrad Proposes to His Ex wife Again
His Ex-wife
High school love should be everlasting. Just kidding, it usually never lasts, prove me wrong.
Discover new content on-the-go with Wehear