Married to My Boss | Billionaire Romance Book Review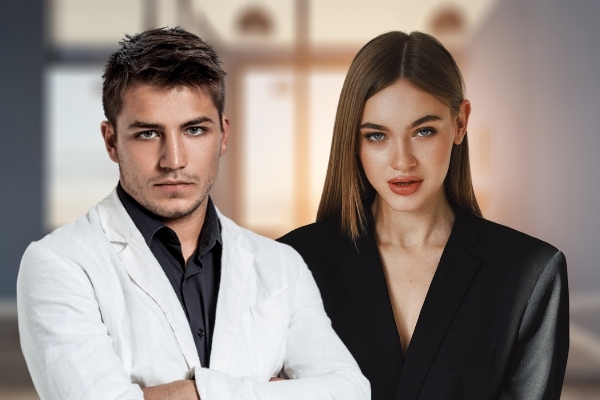 Married to My Boss is a part of the romcom series by Laura Burton. It's an entertaining read with a cozy mystery twist that will keep you on the edge of your seat. The plot is exciting, and the characters are well-developed. The book also has an unexpected twist that I won't spoil here, but Married to My Boss Novel by Lya will leave you wanting more.
Discover new content on-the-go with Wehear
Part 1: Story of Married to My Boss
Married to My Boss is about Peyton and her boss Sebastian. The story starts with Peyton being Sebastian's assistant. It's a marriage of convenience in an office romance affair setting.
For Peyton's boss to get the funds from his inheritance, he must get married. He offered Peyton a deal to be his wife within 365 days. This period is the start of their relationship filled with sexual tension in Married To My Boss. However, Peyton doesn't know about the main reason for this out-of-nowhere deal with her grumpy boss. She will find out soon; and that's when the agreement gets out of hand, with some trials and misunderstandings because both are having difficulty talking about their past.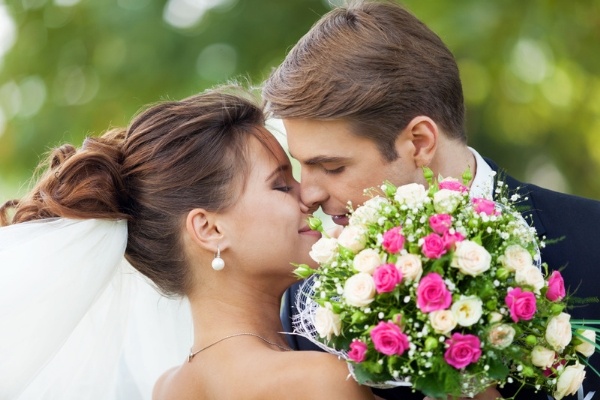 Sebastian
Sebastian is one of those walking red-flag Alpha Males. He's described as a grumpy boss, but for me, he's more like an asshole dominant boss in the workplace and at home. Forty-something from England, a cold and indifferent boss who will offer an agreement to his assistant in exchange for money and excuses that it was for his visa. Sebastian has real trust issue problems. He trusted no one, not even anyone from his family. And what difference does his assistant make? Nothing. He doesn't trust him, too. He's just using him. He's worried Peyton could be a gold digger.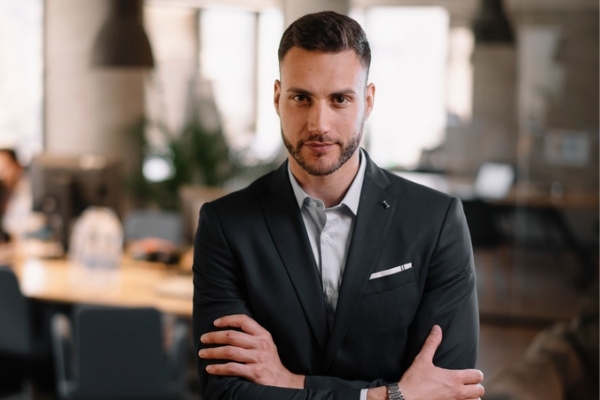 If you plan to read Married to My Boss later after this book review, I suggest bringing some patience with you because his character will annoy the hell out of you.
Peyton
Peyton was a prim and proper assistant. Reliable and professional. She's a foster kid, leaving her wounded even now that she's grown up. The offer of marriage coming from her very own grumpy boss is the surprise of her lifetime.
We cannot say she's naive to believe her boss, but he is her boss. He offered her money and was very much prepared with lies. She believes Sebastian is attracted to her beauty and ambition, which makes him fall in love with her. Peyton later discovers that Sebastian has many secrets she was unaware of before getting married to him, including his lie about his reason for marriage having something to do with the immigration process.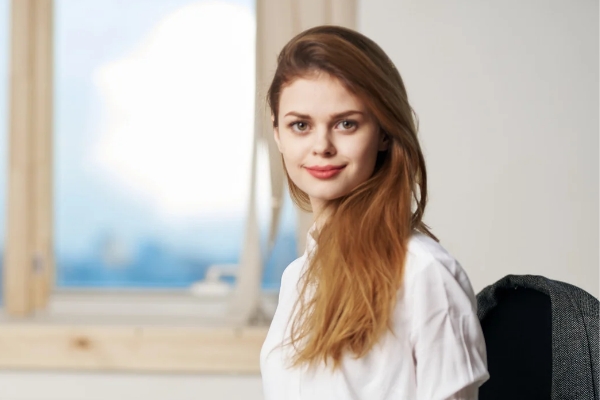 Married to My Boss Novel by Lya is a fast-paced, light-read romance. This rom-com is sure to delight readers with its exciting plot and characters.
Married to My Boss is tagged as an adult, steamy romance, but teens could read it there because there are no profanities. There are several sexual tensions between Peyton and Sebastian, but the actual hot scenes fade in the background. It's a behind-closed-door agreement, a marriage of convenience, with the elements of a billionaire office romance affair.
Part 2: Exciting Plots of Married to My Boss
I have to admit; I was a bit skeptical at first when I saw the Married to My Boss novel title. It sounded like the generic novels about the mighty boss and his submissive assistant agreeing to a marriage of convenience either because they have no other choice or because it would benefit them. Married to My Boss could be less entertaining for readers who have read similar books with this plot. It seemed like Married to My Boss was trying too hard.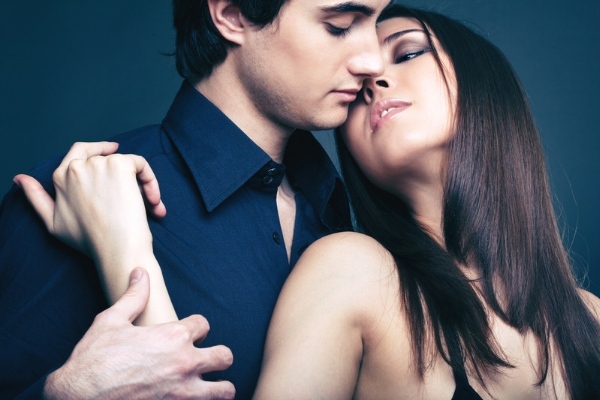 But it's true to never jump to a conclusion. Because as soon as I started reading Married to My Boss Novel by Lya, those doubts were cast aside! The characters are fun and engaging, and the story is fast-paced and entertaining.
It is a story of a young woman who comes to work for a wealthy man as his assistant. She falls in love with her boss after their marriage of convenience agreement. However, when all the lies unfold, things are no longer as easy as it seems.
The plot of Married to My Boss novel is exciting and full of twists and turns, which keep you engaged throughout the book. Married to My Boss has some great characters, such as Peyton. She is intelligent and beautiful but also ambitious and determined, making her an interesting character.
Part 3: Know More About Lya – Author of Married to My Boss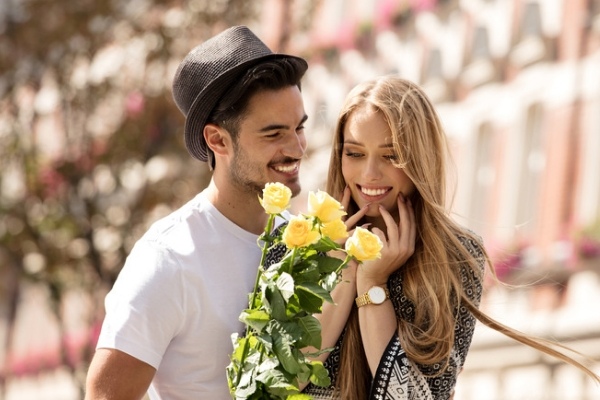 USA Today Bestselling Author Lya, also Laura Burton, author of Married to My Boss, is from Wiltshire, England, and a mother of three. She has written several romantic stories that take her readers on an emotional rollercoaster, all while laughing and crying at the scenes. In short, they make them crazy! Losing their minds over her characters. Her writing style is engaging, making you feel like you're right there with the characters. She described Peyton and Sebastian in such detail that it is easy for you to imagine yourself in their shoes.
Once you start reading Married to My Boss, you'll understand how the main characters bring mixed emotions to the readers. I highly recommend Married to My Boss if you love great stories about passion and light, clean romance!
Part 4: Conclusion on Married to My Boss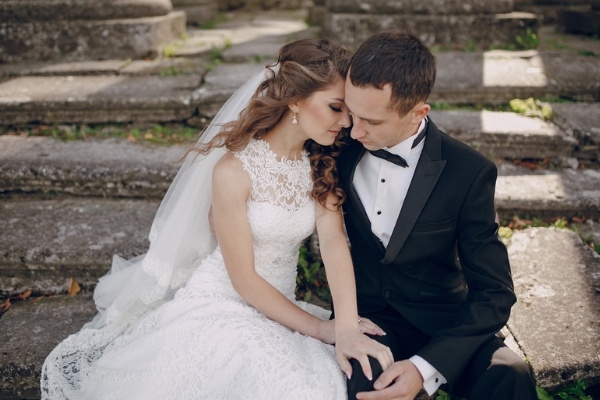 Married to My Boss is a perfect read. The book is funny, sexy, romantic, and suspenseful. It's very enjoyable to read. It doesn't take long to finish this series because you'll want to keep turning the pages!
It is highly recommended to read Married to My Boss Novel by Lya. You'll enjoy the multiple plot twists throughout the novel that keep you guessing and wondering what will happen next. Make sure you have enough sleep before starting Chapter 1 because you'll read it straight through the night!
Planning to read it now? Married to My Boss is available on Amazon under the Kindle Unlimited program, so if you have Kindle Unlimited subscription, then you can read this book for free. Please go and check it out now!
Discover new content on-the-go with Wehear