His Trophy Wife Read Online Full Story Free
For Audrey of His Trophy Wife by Anj Morales, marrying Liam Mason is the biggest, and the highest dream she has ever reached. Though they started as childhood best friends, platonic love didn't stop her from appreciating what God gifted to Liam.
When it's announced they'd be marrying soon, Audrey considered herself as the happiest woman in the world. If only she knew that it would soon become her downfall, she would have run away and never looked back.
Loving Liam Mason is her own version of paradise. She never thought it would become her hell, too.
Read His Trophy Wife Now
Part 1: Plot of His Trophy Wife
Scarlett Audrey Mckenzie, the main heroine of His Trophy Wife novel, has it all. A well-heeled family, a flourishing modeling career and the appearance of a goddess. She's the text book definition of a real life princess. What else could she hope and wish for? She's living every dream, every ambition, and every prayer of the seven billion people existing on the planet. It's unfathomable to assume that in spite of that, she might still feel incomplete and dissatisfied.
Apparently, she does. Besides of the fact that she's not everyone's cup of tea, she's haunted and bothered that her childhood friend, can't see her in the light that she wanted.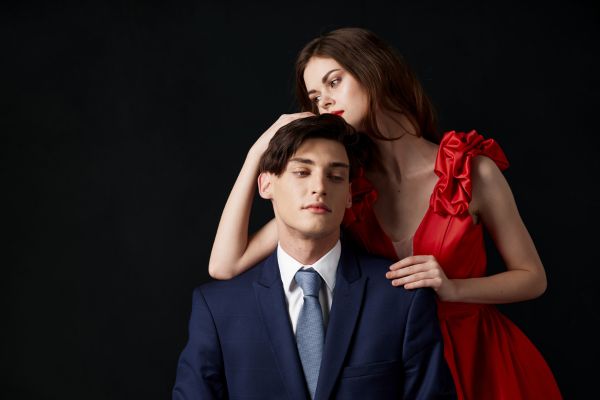 Liam Mason, the other principal character of His Trophy Wife novel, is Audrey's ultimate dream. He's the missing piece that will fully complete her, the light of her life, and the fire of her desires. But nothing permissible could be done to it. She may have the power, the confidence to be vocal about her feelings, Liam's not the kind of man who would accept a confession without a single foul word coming out of his mouth.
For months on end, Audrey kept it all to herself. Until her parents came up with a brilliant plan. They've arranged Audrey to marry Liam. Thrilled at the news, Audrey began making preparations for their wedding. But what caught her off-guard was Liam's reaction when their upcoming union was announced.
He was not in any way, happy nor excited. Saying disgusted would be an understatement. He was repulsed. He immediately declined the offer, reasoning he already have someone in his life. His plead go unnoticed, and the wedding was continued, nevertheless.
With their wedding-the first opening scene of His Trophy Wife novel-in motion, Audrey expected Liam's heart would change soon. She's going to make him fall in love with her by being a good wife, and a mother to their future children.
Seasons passed into the marriage, and Liam's coldness and cruelty have not lessened a bit. With his affair getting unwanted recognition, Audrey has spiraled down into a void of misery and insecurity. She began to question her own self-identity. Was there something wrong with her that pushes Liam away? Was it because she liked him first, and he thought she manipulated their parents into marrying him? Or was there something else that he's not allowed to say?
Whatever it was, Audrey can't bear it any longer. Just as she began to rise up, an accident occurred, causing her to go missing, and completely turning her life around.
From a pitiful, vulnerable, she turned into a heartless, vicious man. What happened years ago motivated her to come back with one goal: to claim the dignity that she lost, and take revenge on Liam and his mistress for ruining the old Scarlett Audrey.
Little does she know, during the years she was nowhere to be found, Liam has seen her worth. Her absence made him realized how ample his love is for her. And to see her alive is a great relief. Because now he can fix what he ruined, get back what he lost and rekindle the spark that had been extinguished by his mistakes.
Join Liam and Audrey as they explore the deepest and darkest meaning of love in the thrilling, and captivating narrative of His Trophy Wife novel. It is good as it gets, and you should not waste anymore time. Try reading it now!
Part 2: The Author of His Trophy Wife
With an impressive 398 followers and 3,000 reads, Anj Morales has been stealing the attention of many readers in the Dreame community. She's the mind behind the rising gems of Dreame such as Wife In Contract, The CEO's Revenge, and His Trophy Wife novel. She's a filipino writer who writes in english language. Be that as it may, her written works still excelled. So efficiently that I, for a second, thought I was reading an excerpt from an english writer.
The genre of His Trophy Wife novel is contemporary romance, as is her other works that had been published on the platform. If you wish to know her more and her stories, just search for her name and you'll find her immediately. You can reach her on any social media accounts.
His Trophy Wife novel is a recommendable book, and a good choice if Anj Morales' style fits your taste and you want to start reading her right away.
Read His Trophy Wife Now
Part 3: Introductory Chapters of His Trophy Wife
Here are some of the chapters from His Trophy Wife novel that you can gather if you access His Trophy Wife Free PDF Download. Just a trigger warning, though. His Trophy Wife novel is an 18+ book. It contains some upsetting themes, and profanities that might not be the best for younger audiences. But if you can tolerate such themes, nothing's stopping you from reading it!
Chapter 1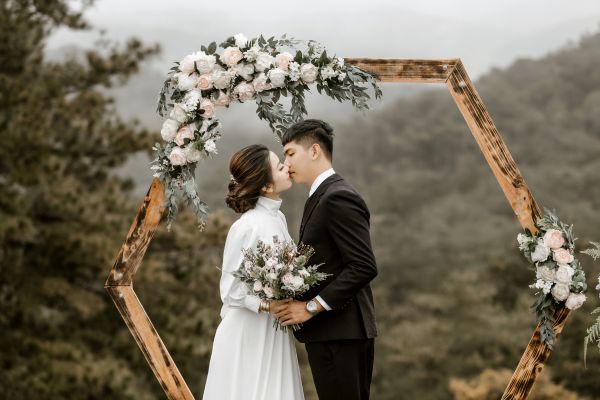 In His Trophy Wife Chapter 1, the day that Audrey has been waiting has finally come. It's her wedding day. She's getting married to Liam Mason, and it's finally happening. The event that had been always in her dreams is now becoming a reality. Despite that, Audrey's incapable to fully celebrate the event. Liam's hostility is bright as a sun. When he lifted her veil, not an ounce of love and affection was visible in his eyes. He's made it further clear worse when on the night they're supposed to consummate their marriage, he stayed on his mistress' house.
Chapter 4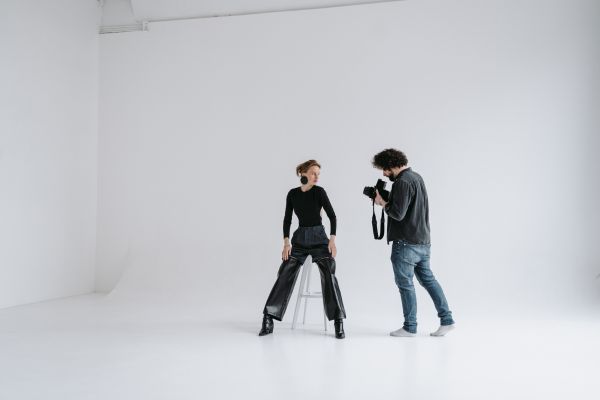 In His Trophy Wife Chapter 4, Audrey accidentally encountered Liam's mistress. They bumped into each other in a restaurant, and like any villains that we know, Liam's mistress insulted Audrey. Her heart dropped when Liam was there, too, and even defended his lover. Betrayed and dispirited, Aubrey stormed out. She busied herself to work just to forget what she saw. But even on the photoshoots, Audrey couldn't escape Liam's wrath.
Chapter 8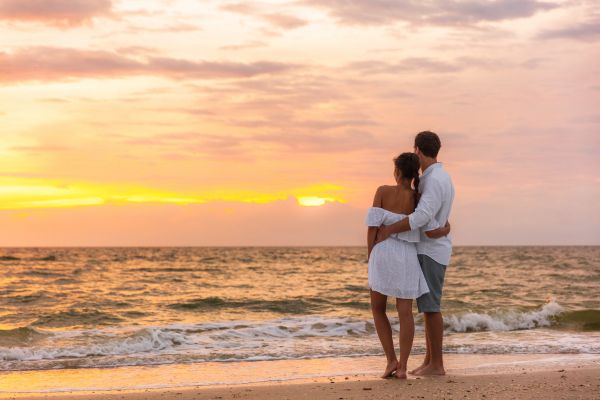 In His Trophy Wife Chapter 8, the mood of His Trophy Wife novel entirely changes. Audrey and Liam decided to take a vacation. There, their relationship shifted a 360 degree direction. Liam acted like the man Aubrey deemed him to be. They became sweet, like true couple, until it led to a passionate, fiery night together.
Read His Trophy Wife Now