Burning Hot Werewolf Story Found By The Lycan King Read Online
Found by the Lycan King is a supernatural romance that follows the journey of Adriana who is hated by her father Jameson and her half-brothers. To create a peace treaty with a lycan King her father decides to offer Adriana as a gift.
Adriana is betrayed in the worst way possible by her father but the lycan King turns out to be her mate.
Found by the Lycan King is a romance story filled with first love after a painful past and conspiracies of the past.
Read Similar Story The Lycan King's Mate
Part 1: Found By The Lycan King Story Setting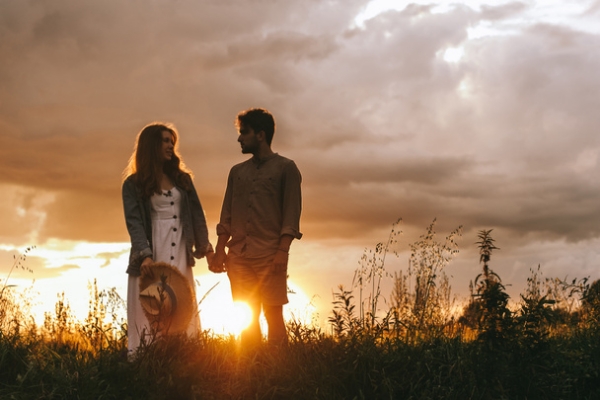 Found by the Lycan King is a paranormal romance that is set against the world of supernaturals with Adriana being the daughter of an affair between an Alpha ranker Werewolf and a human.
Found by the Lycan King as the title suggests revolves around the Lycan King Xander and his mate Adriana. We get to explore the ruthless Lycan's journey to finding love against the odds.
Found by the Lycan King starts with a peace treaty between the two packs. Unlike other werewolf romances, the characters are extremely relatable. The author uses a first-person point of view to narrate her story making it easy for the readers to get a sneak into the minds of the characters.
Lycan romance novels are yet another element of supernatural stories that are loved by the readers as lycans are considered to be superior to werewolves. To see Adriana mated with Xander makes us wonder about Adrian's true identity.
Currently, the novel is completed with 160+ chapters and is rated 9/10.
Part 2: Found By The Lycan King Story Overview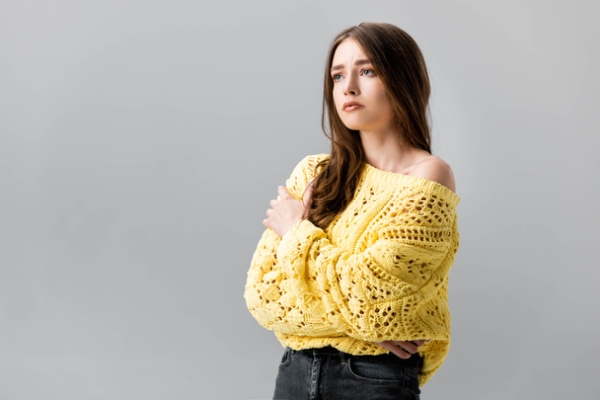 Found by the Lycan King begins with Adrianna turning eighteen. She was an illegitimate daughter of alpha Jameson Pierce. When she was three years old her mother left her with her father.
Adriana tried to recall the memories of her mother but all she could think of was how her mother didn't want her. Even though it had been fifteen years in the pack, she had never felt home or loved.
Adriana was believed to be cursed as his mate, the Luna had died of a heart attack shocked to realize the truth that her mate had cheated on her when Adriana was brought by her mother to meet the alpha.
Her father, the alpha treated her poorly yet Adriana hoped that one day he would accept her as his daughter. But Adriana knew that day would never come. Mainly because she didn't have a wolf and was considered weak as an omega and a human just like her mother. But Adriana still held a few special abilities of a werewolf.
Adriana's life was filled with hatred by her brothers, the future alpha Damien who often took pleasure in beating her up, and Carslon who was only a year older than Adriana, the future Beta was even worse.
She hoped that turning eighteen would change her fate and she felt excited with a new feeling of joy. She hoped to find her wolf. The entire pack hated her for being wolfless. Even though she was the alpha's daughter she was treated like a disease.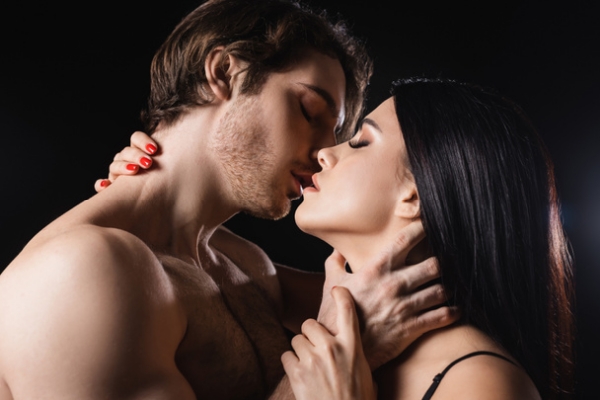 Adriana hears her brothers discussing the lycan King visiting the pack. They need to make peace with the lycan. They had nothing to offer because the Lycan had it all. That's when her brothers suggested the alpha give Adriana as a gift.
Even though the alpha considered her to be worthless he agreed to his sons' idea knowing the lycan King would never know Adriana was wolfless. All they cared was to get the lycan King to settle for peace and get rid of Adriana.
Found by the Lycan King shifts to Alpha Xander, the ruthless Lycan King of the midnight pack who is yet to find his mate. He's known to be ruthless and is considered to be one of the finest warriors from the oldest and purest Lycan family.
All the alphas wanted nothing but to make an ally with Xander. So when Jameson Pierce was there to see Xander, he was curious because Xander had heard the rumors of Jameson having the most beautiful daughter.
Jameson requests to create an ally with alpha Xander in return for his daughter Adriana. But when Xander meets Adriana he realises she's his mate.
Xander is nothing like what Adriana had expected him to be. But when her father reveals a dark secret that he was supposed to take to his grave Adriana's life is turned upside down.
Will Xander stand up for his mate?
Found by the Lycan King is a werewolf romance that talks about the journey of Adriana finding her mate Xander through a peace treaty created by her father. From being wolfless and mistreated human Adriana goes on to find her true strength by becoming the Lost Queen.
Read Similar Story The Lycan King's Mate

Part 3: Found By The Lycan King Novel Characterization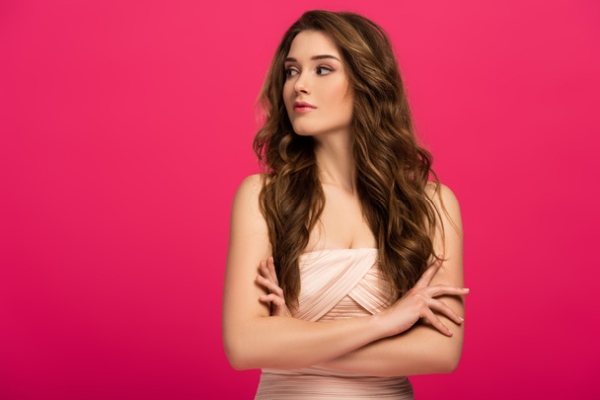 Found by the Lycan King Adriana and Xander as the two main protagonists.
Adriana Pierce, the female lead of Found by the Lycan King is an illegitimate daughter of alpha Jameson who had an affair with a human. When she's three her mother brings her to Jameson and leaves her behind among the werewolves.
Her life is filled with humiliation and torture as her father considers her a curse and a liability while her half-brothers can't wait to get rid of her. Adriana is yet to find her wolf so she's an easy target to her brothers for being weak and human.
When Adriana meets her mate, Xander, we see how she starts to feel affection for the first time in her life as she starts to self-reflect on her past and tries to find answers about her identity.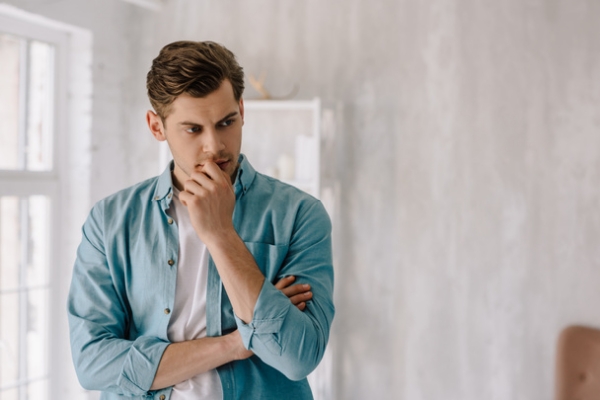 Alpha Xander, the male lead of Found by the Lycan King. He's considered to be the ruthless lycan. His family is one of the oldest lycans by blood and no one tries to go against him. Considering his ruthless personality all alphas want to create an ally with him.
When Xander is offered to have Adriana, alpha's daughter to form a peace treaty he's not expected to meet his mate. But she's nothing like he ever wanted her to be. She's a human with no wolf and an illegitimate daughter hated by her pack.
However, we see how Xander stands up for his mate and helps her find her true purpose which is the lost queen.
Part 4: Read Similar Book To Found By The Lycan King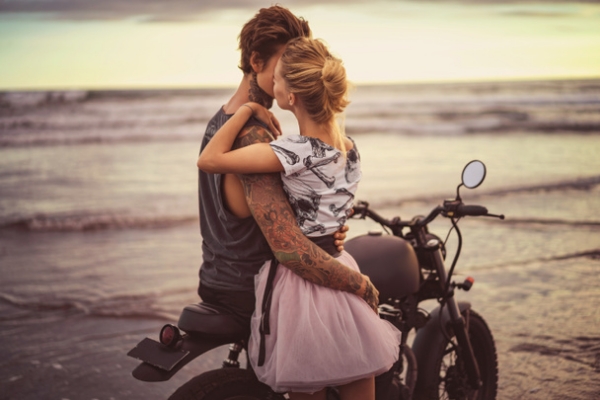 If you are looking for similar werewolf romance novels like Found by the Lycan King, search no more.
The Lycan King's Mate by Bridget Marie is a werewolf romance that you need to try.
Ava is heartbroken to see her boyfriend to be mated with her twin sister Lilly. Her four years of relationship is broken and she is devastated. But when the lycan King visits the pack Ava is shocked to meet Cameron.
Cameron is the lycan King who is considered to be ruthless and powerful. Ava is his mate. However, fearing another rejection Ava feels nervous around the lycan.
But soon Cameron makes it clear that he wants to be with Ava as they get to know each other despite the conspiracies made against them.
Ava and Cameron are thrown into the plot of revenge and secrets that can tear them apart.
The Lycan King's Mate is a romantic tale of a second chance at love as Ava finds her true mate after being rejected. The story is filled with drama, and suspense and is one of the best-selling werewolf romances on the Dreame app with 6+ million views and followers.
The Lycan King's Mate is one of the best-selling stories loved by the readers. Make sure to check it out.
Read Similar Story The Lycan King's Mate