Book Review of Billionaire Novel: The First Heir (Marriage, Romance)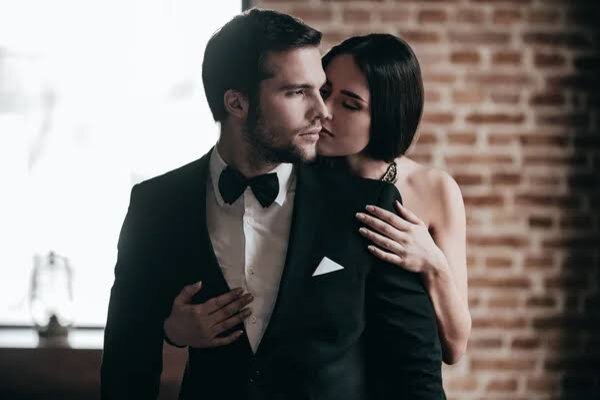 A book about love, pain, suffering, denial, anger, wishes and revenge, the first heir full story is a force to be reckoned with. The first heir is a beautifully written book with mind-blowing scenes and intense cliffhangers that will leave the readers begging for more.
I, for one, did not think I would find The First Heir Full Story intriguing at first, however, Just a few chapters were enough to convince me that I should not put the book down.
The first heir tells us about true wealth and true oppression, and if you are anything like me, you would want to know what happens when you have become crazily rich. What's even better is that there are lots of similar books on Dreame which you could drown yourself in at all times. For the sake of this article, I have found and reviewed one of such books for you to enjoy.
Discover new content on-the-go with Wehear
Part 1: Storyline of The First Heir Full Story
Do not judge a book by its cover. That is the phrase the entirety of the first heir book is all about.
What happens when we are perceived to be nothing while on the other hand, we are actually the most powerful and richest person they can ever come across? What happens when desperation causes us to make radical choices which we never even knew we could? What happens when life brings down the walls that we have erected for years to protect ourselves?
The storyline of the first heir began at Riverdale Public Hospital and a man, Philip is described to be dashing through the crowd in an attempt to get his daughter to safety on time. She was having a heart problem and he needed to get her admitted quickly.
Although the hospital staff are promptly responsive to the case, his wife, Wynn, quickly landed a slap on his face and belittled him in public.
The thing about Philip is that he was a poor man married to a working-class woman. According to the popular story that everyone else knew, he once had a company that failed due to mismanagement, and so, he had to resort to doing deliveries in order to make ends meet.
His wife was not pleased with him and no one else was. When it was time to pay up the hospital bill, the nurse scorned him for being poor and asked that he let his wife foot the bill as usual. But Wynn was down on money and called Juan to help.
Juan was a romantic adversary of Philip's and he soon seized the opportunity to flirty with Wynn. This made Philip angry and so, he went out to get the money Juan had lent. Out of desperation, he went back to his old company, the one his family owned, the very one he had not accepted until then.
He signed the papers and became a billionaire heir in a few seconds. He was now entitled to several billion and he repair all of the debts he had. However, he still did not tell Wynn about who he was. Wynn was already asking for a divorce and the shock on her face when she learns about who he really is almost made her faint.
Part 2: Main Characters of The First Heir Full Story
1. Philip
He is the main character of the first heir full story. Philip had endured a lot of hardship in his life. He wanted to make a name for himself, work and then become the man he wanted to be, however, all of those plans fell into the mud when his company went bankrupt. He had to sell and started working for the same company as a delivery man.
The workers there all scorned him and belittled him. His best friend's fiance hated him, his wife was fed up with him and the only thing he had was his daughter. Nevertheless, when he finally became the Heir, he was protecting Wynn in the shadows and came back to exert revenge on all those who had mocked him in the past.
2. Wynn
She is Philip's wife and together, they have a child. She loves him but she was tired of having to carry the entire weight of the family on her shoulder. She wanted a divorce but she didn't want their family to be torn apart.
When she began receiving help from weird instances, she immediately knew something was up. Her suspicions were proven to be correct when Phillip revealed himself as the owner of the biggest business in the world!
Discover new content on-the-go with Wehear
Part 3: Synopsis of The Recommend Book: Heirs for the Billionaire
Alyssa Edwards always hated Daniel Paterson because of his annoying self-conceit. How come they ended up sharing a bed after a night of party hungover? Alyssa thought it was a mistake and decided to let it pass, but the baby she carried in her womb is the direct evidence of that passion night.
As much as she is trying to hide the fact that she's pregnant, the Paterson family never disregards their own blood. Is the child doomed to be the heir of the billionaire? How much does the early mother matter?
Part 4: Excerpt from The Recommend Book On Dreame: Heirs For The Billionaire
There was one thing Alyssa Edward knew for sure. she hated conceited Daniel Patterson from the day he almost destroyed her bicycle and Daniel reciprocated that. But things took a drastic turn when Alyssa finds herself escorting Daniel to a high-class party which turns into a night of passion between the sworn enemies.
Alyssa Edwards didn't know her life is going to change forever the moment she realized she was pregnant for Daniel Paterson The heir of a very powerful family. it was just one night with Daniel and everything goes slamming in her face. she was going to have hair!
The Pattersons never disregard their own blood and neither do they like peasants. Alyssa was also hell-bent on keeping this a secret but not for long since the Pattersons are one step ahead of her.
Throw in the fact that Daniel is a sex addict has a f***-buddy he can't let go of and the fact that he wants to marry Alyssa whether she likes it or yes. It is the powerful family over the orphaned and early Mother Teresa. This story has a unique style…
Part 5: Concluding Remarks
That was one bumpy ride! But even now, you would be convinced to give the recommended book as well as the first heirs a try. Both books have all you need to keep you entertained.
I would score both books 4/5.
So, have fun reading, and yes, do recommend them to someone out there!
Discover new content on-the-go with Wehear