[Supportive Husband] Married At First Sight Novel Read Online Review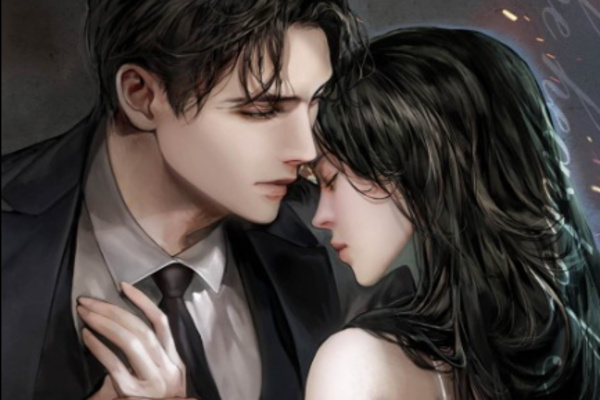 Married At First Sight novel is all about Serenity Hunt, her arranged marriage with Zachary, and Zachary's successes in eliminating Serenity's problems, no matter how massive the problems are.
You will consistently read such things as you read further chapters in Married At First Sight book. Throughout the chapters, you will see that Zachary is also in love with Serenity.
You will also love Alpha's Instant Connection if you love immersing yourself in this novel's story.
Read Alpha's Instant Connection
Part 1: The Sizzling-Hot Chapters From Married At First Sight Novel That You Can Read Online
Married At First Sight Chapter 15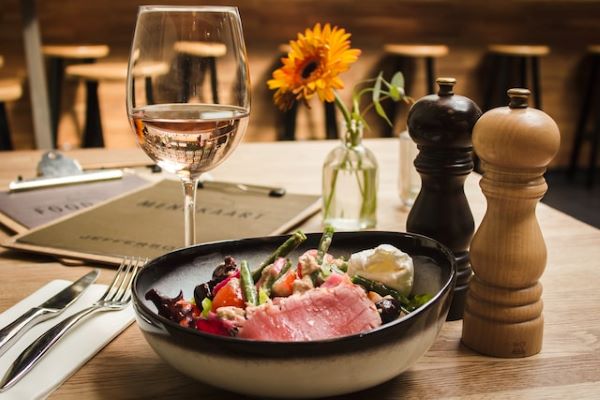 Since Serenity is involved in an arranged marriage with a billionaire like Zachary, it's not surprising to see her visiting a seven-star hotel. Married At First Sight Chapter 15 is one of the free chapters showing Serenity's happiness with Jasmine and Shawn as they dine at the hotel.
In Married At First Sight Chapter 15, Shawn also gives Serenity a piece of advice for her business' opening hours. It happens after Jasmine leaves while the party is still halfway done.
Married At First Sight Chapter 35
Serenity is not only a friendly woman. Instead, she also knows how to win her man's heart. Such scenes show up in Married At First Sight Chapter 35. When I read the first few chapters of this part, I guess the previous chapter is all about Serenity's problem with a scratched luxury sedan.
Serenity uses her husband, Zachary York, as the porter to her strategy. As a result, the Rowan boy sides with her and becomes Team Serenity. Not stopping there, Hank, Liberty, and Sonny are now being friendly, not only to Zachary but also to Serenity!
Married At First Sight Chapter 44
Callum's arrival becomes the main focus of Married At First Sight Chapter 44. I can see in Chapter 44 that Callum is also a wealthy businessman. Yet, he appears more humble and friendly than Zachary. Even so, it doesn't mean Zachary is much less supportive of Serenity than Callum.
Nana has reminded Callum to drive only a modest-looking car. Yet, Callum decides to borrow a gardener's pickup truck because it will take longer for Callum to wait for BMW, his most economical car at the house. Meanwhile, Serenity is also giving Callum a miniature tree that he loves. Well done, Serenity, one more support system for you!
Married At First Sight Chapter 50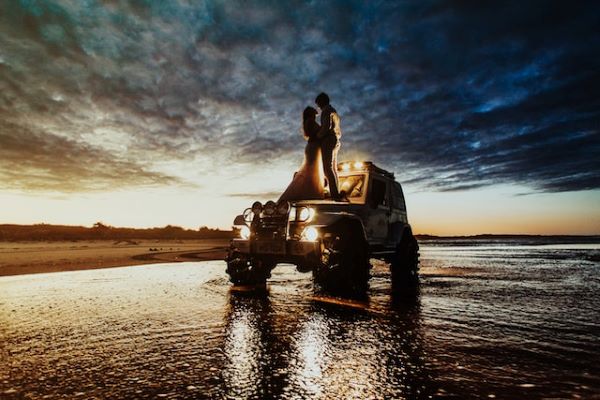 When we read Married At First Sight Chapter 50, we will find out that York Corporation, Zachary's company, is like any other group company with its rivals. Here, we see the Stone Group and Elisa, the Stone Group's princess. Stone Group and York Corporation have been sworn rivals for years.
Elisa shows her obsessive love for Zachary by showering him with a bouquet of roses while running back to her sports car. However, not only that Clive, her twin brother, invalidates her feelings. Zachary has also fallen head over heels for Serenity. So, it becomes impossible for him to look at another woman.
Part 2: The Core Story Of Married At First Sight Novel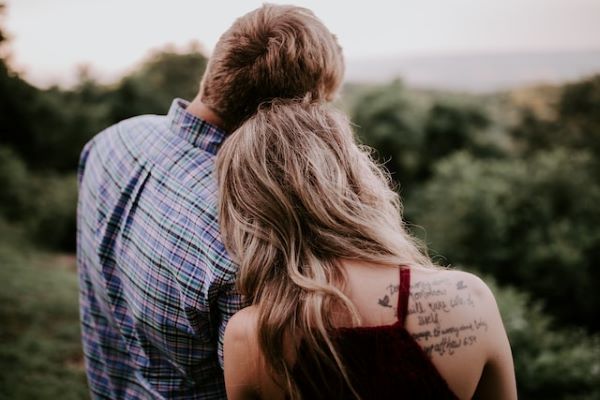 The core story of Married At First Sight novel begins when Serenity Hunt, the female MC, meets Zachary York, her husband, through Grandma May's introduction. At first, she didn't even know about Grandma May or Zachary. All she was concerned about was that she ran away as fast as she could from her ungrateful in-laws.
From reading the first free chapters, I can conclude that Serenity earns more than her sister and brother-in-law. After all, Serenity has been doing a double job. Still, she is cautious about her ways of managing her money. So, Serenity only gives a few bucks for her in-laws.
However, in Married At First Sight novel, such supportive acts are not enough for Serenity's in-laws that they keep on fighting about money. At some point, Serenity decided not to involve herself with her annoying in-laws. When she got past the City Hall, she met Grandma May, who arranged for her to marry Zachary York, Grandma May's grandson.
Zachary York of Married At First Sight is the billionaire CEO of York Corporation. At first, Zachary wants to keep his marriage with Serenity secret from everyone. Let's not forget that his strict manners look as if he prevents Serenity from getting any closer to him.
Still, Zachary becomes a supportive husband to Serenity. He helps eliminate Serenity's problems through his enormous wealth. Thanks to his relentless support that Serenity befriends more people!
Read Alpha's Instant Connection
Part 3: Some Analysis On Married At First Sight Novel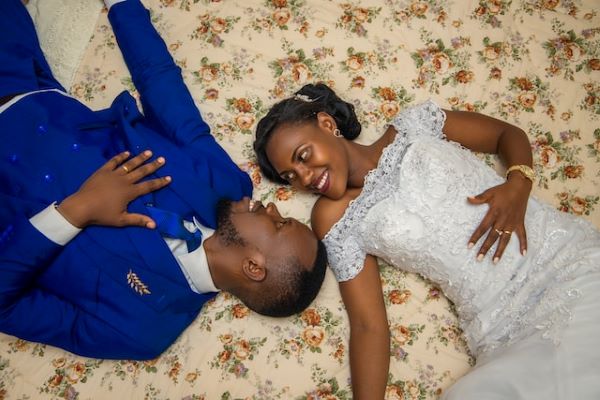 I agree with readers who love Zachary York in Married At First Sight novel. Zachary is not only a handsome and nicely built man with immeasurable wealth and reputation. Instead, he's also a supportive and good-natured man.
Whenever I read free chapters of Married At First Sight novel, I always get the impression that Zachary wants the best, not only for himself, his family, and the York Corporation. He also desires for the best things to happen for Serenity, his wife. He's always there whenever Serenity experiences problems, including problems that involve some sums of money.
No wonder, Serenity becomes comfortable with her relationship with Zachary as the chapters progress. Not stopping there, Serenity also grows her support system base thanks to Zachary's constant support. Even though Zachary appears more intimidating in the first parts of the novel, he shows his true nature the more the story progresses.
Anyway, not all stories in Married At First Sight novel are free. You should pay to unlock more chapters. Right now, there are more than 2,000 chapters of this phenomenally-written book that you can read online.
Part 4: A Novel Similar to Married At First Sight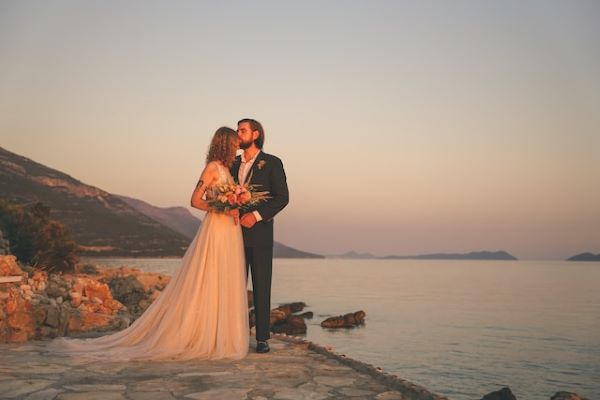 Married At First Sight is a novel that inspires you to believe you can always find decent men. Not all handsome and powerful men are cheaters or have horrible personalities.
Zachary doesn't cheat, and we can also find the same no-cheating theme in Alpha's Instant Connection. Alpha's Instant Connection tells us a story about Jack Storm, the Alpha who also happens to be the CEO of Storm Enterprises.
Each part of Jack's gestures is more than enough to please Rosalie, his mate. Rosalie has gotten enough treatment from her abusive father. So, she hopes for no more abuse when she encounters Jack.
As we read more portions of Alpha's Instant Connection, we will see that Jack makes Rosalie comfortable in becoming the best version of herself. Best of all, he gives Rosalie certainty of their relationship.
Read Alpha's Instant Connection